As demands for plastic products continue to increase, businesses are turning to manufacturing automation to help them thrive in a competitive marketplace. CNC machines play a huge role in this strategy, effectively broadening a shop's capabilities and reducing times for completing projects. If you're a plastic fabricator looking for a robust machine that can cut parts quickly, the new Infinite Router is hard to beat. As the latest addition to the AXYZ product line, the Infinite is the new go-to router that maximizes growth as it increases productivity levels.  In today's plastic fabrication market, you can't have one without the other.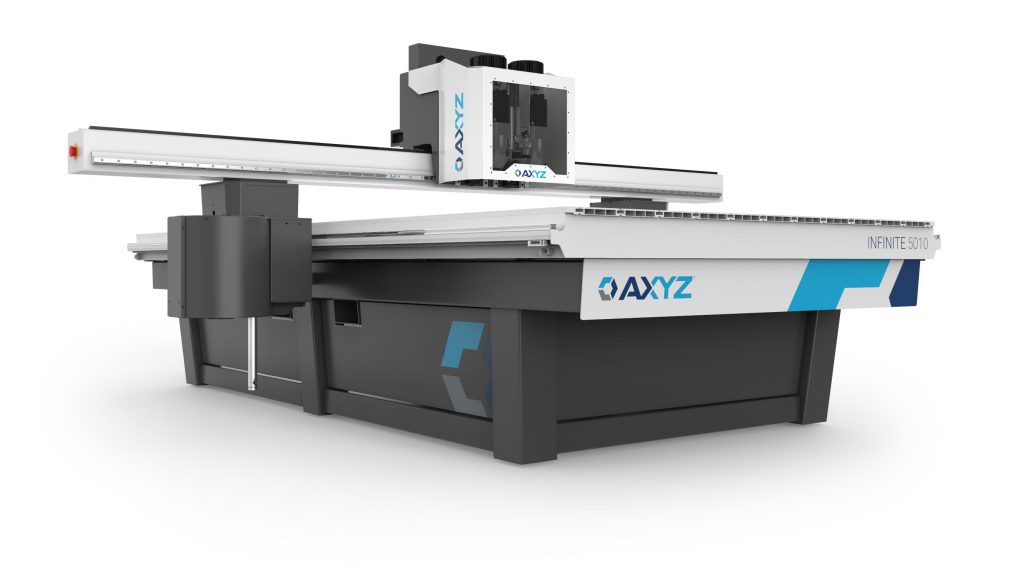 A ROUTER YOU CAN RELY ON
You may have heard that AXYZ makes routers that are highly customizable, but did you know that the chances of the Infinite breaking down are extremely low? The reason for this is simple. We've used our 25 plus years' experience to redesign the machine from the ground up, maximizing the benefits that will help you get the most out of your machine. Some of these include:
A strong structure to support the most demanding processes, resulting from the new heavy-duty base, gantry legs and optional body kit.
Easier access for service, created from the redesigned welded carriage that ensures sturdiness and a sleeker aesthetic.
A reduction in clogging and ability to use longer tables, due to the new dust extraction system.
Improvements with cut finishes and longer tool bit life, resulting from the new Unist mister with fixed copper wands.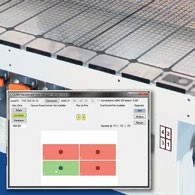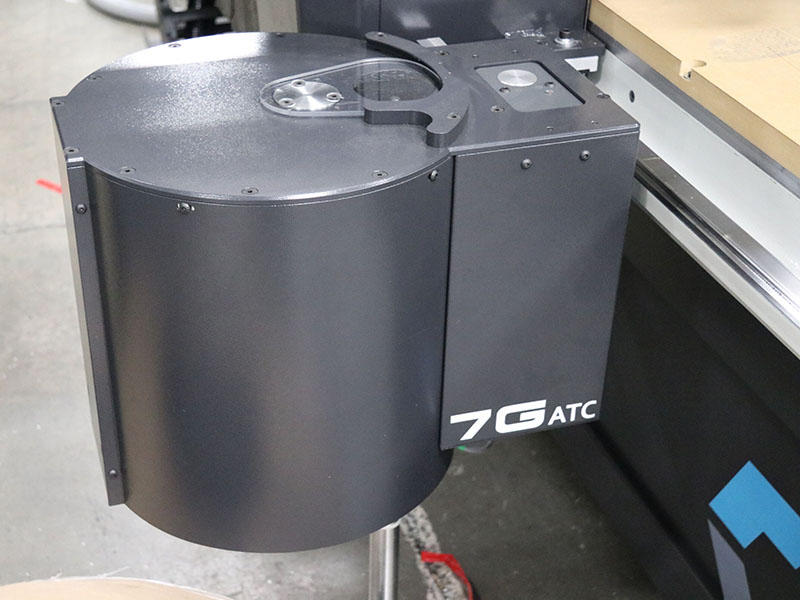 OPTIONS MAKE IT VERSATILE
There's nothing worse than seeing your material fly off the table due to a faulty hold-down system. When you use optional Auto Vacuum Zoning, smaller plastic parts are held securely in place, making it easier to cut them with greater precision.
If automation is important to you, consider the Automatic Tool Changer (ATC), an option that automatically selects the correct tool according to how its been programmed in the software.  This saves valuable time by cutting out the manual effort normally used for this function, allowing the job to be finished as quickly as possible.  If this is an option you're thinking about for the future, your machine must be "ATC ready". This means that the gantry should have enough space at the end to install the carousel, making the gantry asymmetrical in appearance.
Whether you're machining materials like acrylic, Lexan or PVC or creating products for retail, point of sale or signage, the Infinite Router is versatile enough to quickly cut all types of plastics, delivering a clean, polished cut edge every time.
VIDEOS:
Sometimes you just have to see it to believe it. We've posted a multitude of videos on our website that highlight various routers and options in action. Watch how zones are activated and deactivated with Auto Vacuum Zoning or check out how the ATC loads tools automatically without the manual use of an operator.
QUESTIONS?
Contact a member of the AXYZ Sales Team and start discussing the possibilities today. For CNC router tooling and accessories, visit CNCShop.com and take advantage of AXYZ's latest promotion.