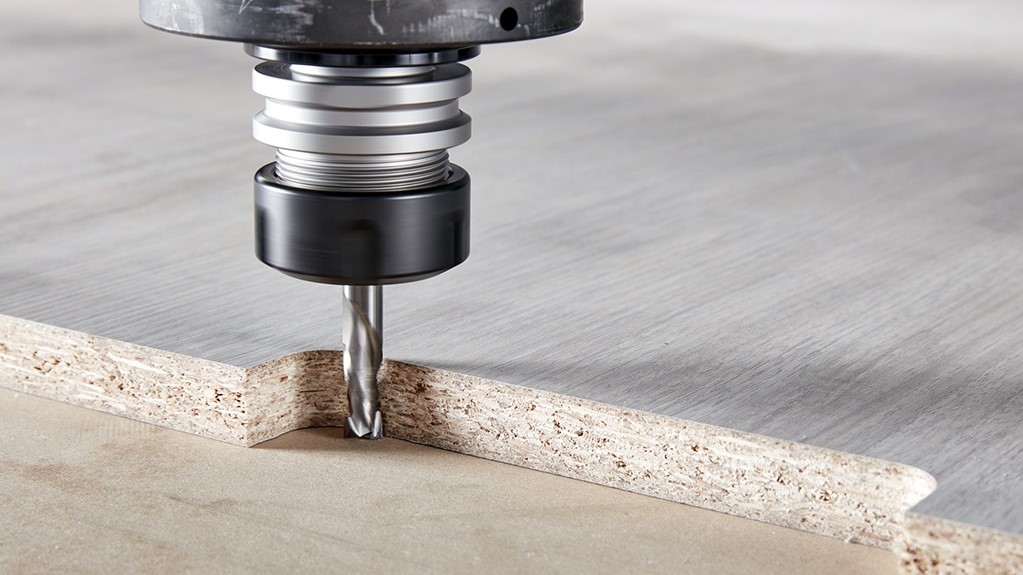 Industrial Strength
The Innovator has a robust design using high-quality components. This includes a welded steel frame, integrated servo motors and helical rack & pinion. This design ensures the Innovator can deliver an excellent quality for your finished product.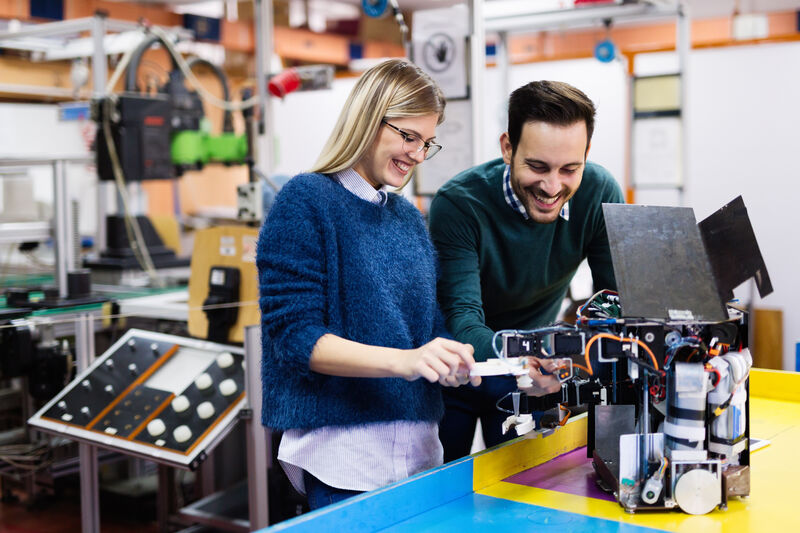 Easy to Use
The Innovator uses our highly intuitive Smart Console and A2MC CNC controller. Our machines integrate with the most popular CAM software. Our automatic tool changer makes it easy to switch tooling without stopping your production.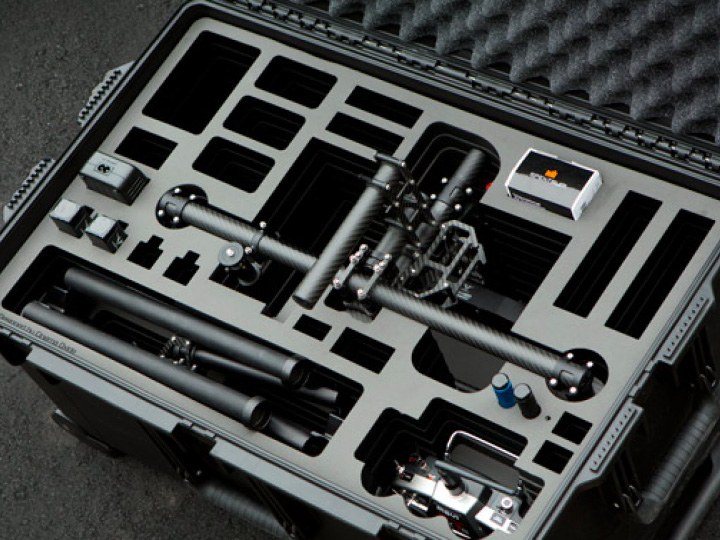 Perfect for Prototyping
The Innovator is able process plastics, woods, foams, and non-ferrous metals. This versatility combined with a compact footprint makes it ideal for R&D labs and universities. We offer an education curriculum which can be taught with this machine.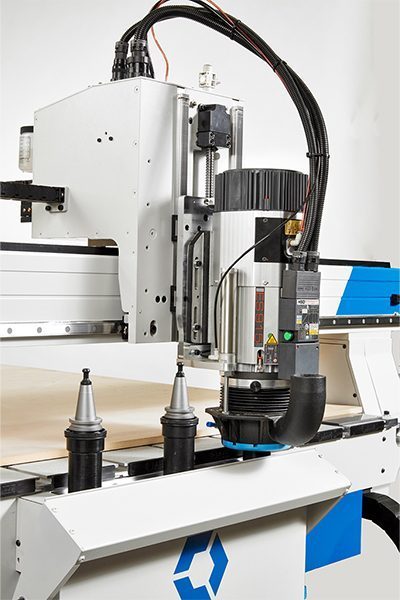 Upgrade as You Grow
The Innovator is designed to be upgraded whenever you are ready. For example, you can add productivity with an optional automatic tool changer or versatility with a high-speed knife cutter. This allows your machine to keep up with your growth.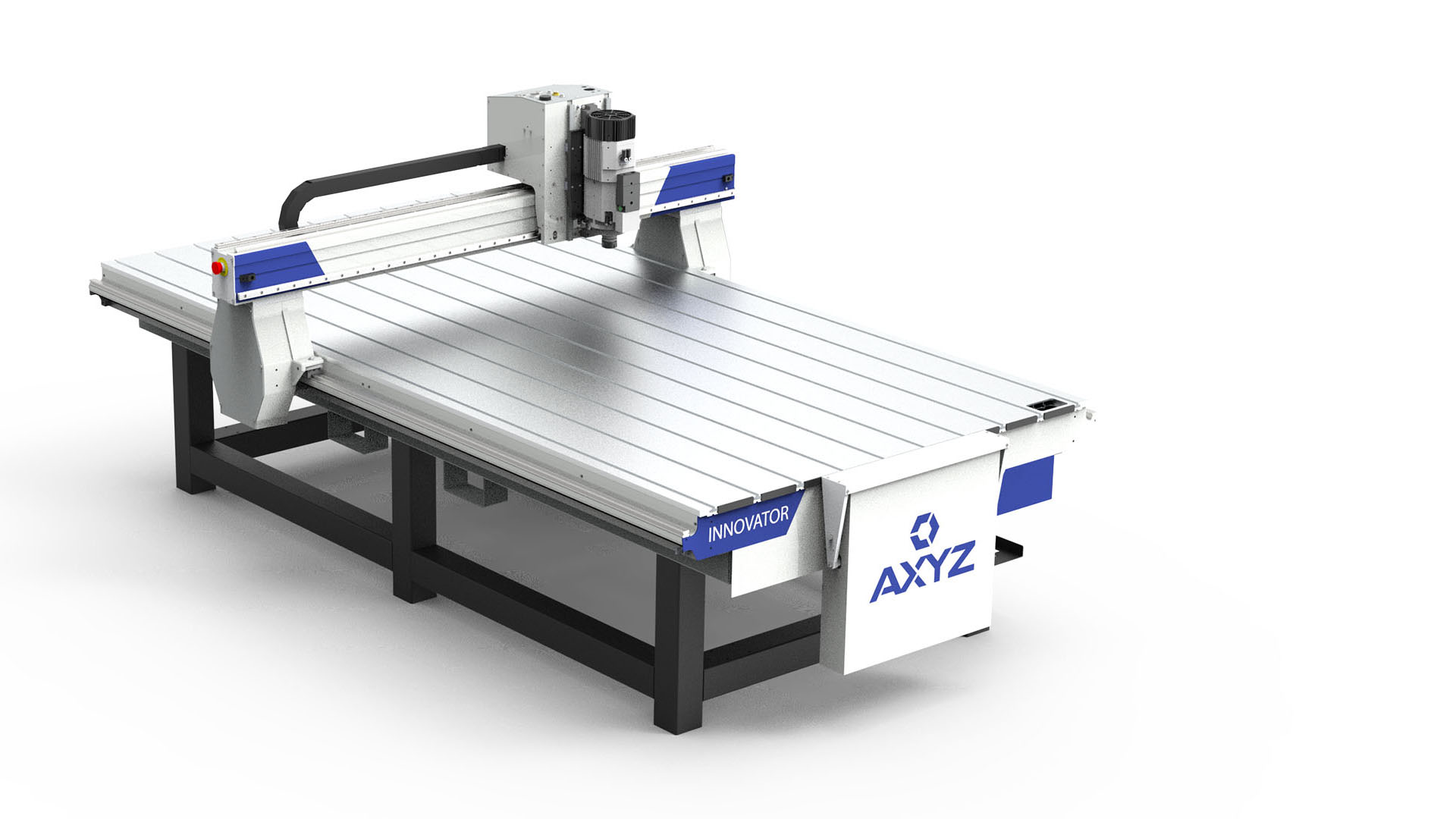 Innovator 5x8
Width of 60 inches (1,524 mm), length of 96 inches (2,438 mm) Gantry clearance of 6 inches (152 mm)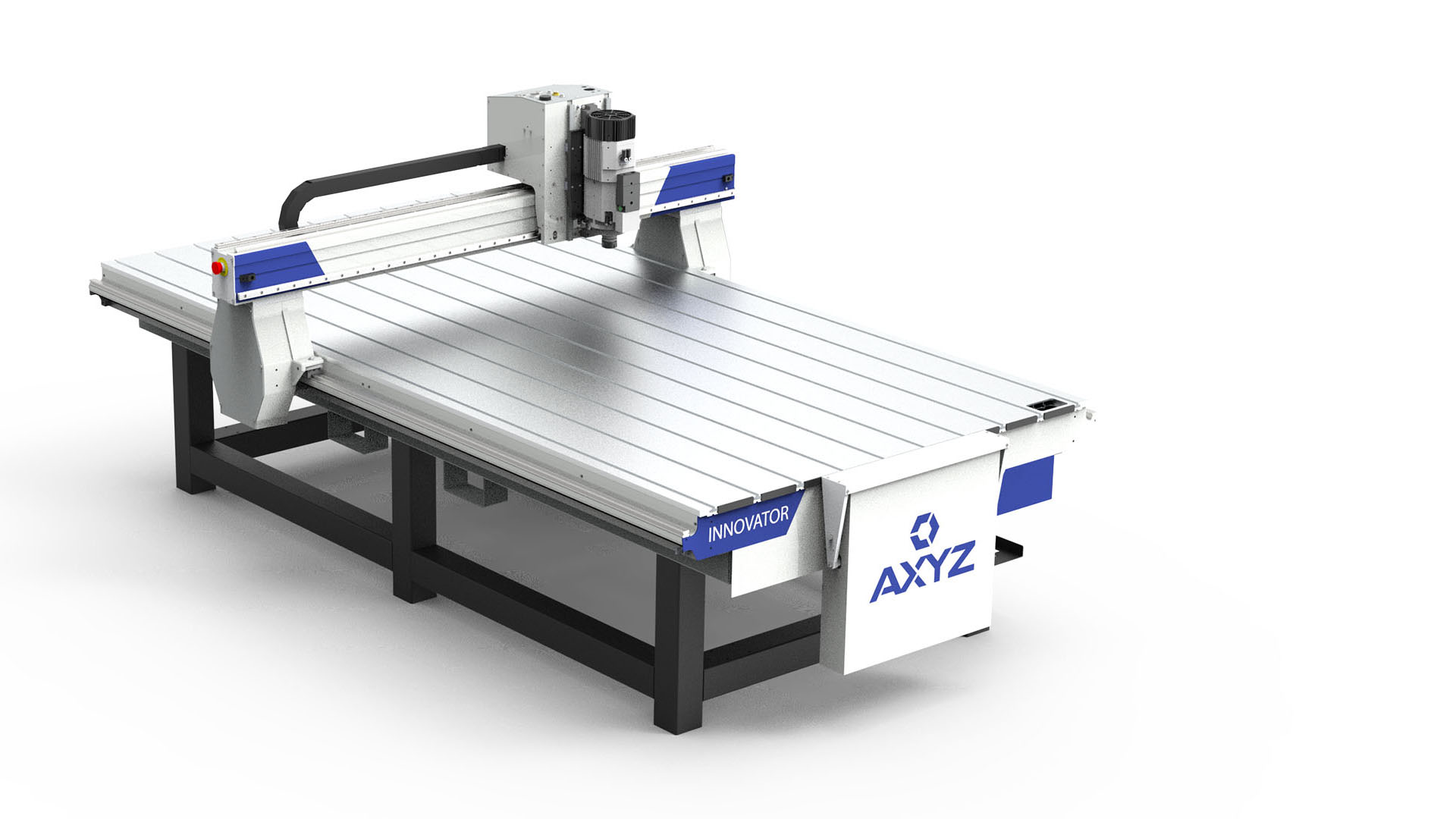 Innovator 4x4
Width of 53 inches (1,346 mm), length of 49 inches (1,244 mm) Gantry clearance of 6 inches (152 mm)
Innovator can achieve traversing speeds of 1000 inches (25 Metres) per minute. This is due to the premium drive system and helical rack & pinion. This speed ensures high productivity.
Innovator is designed and built 100% at our Ontario, Canada facility to ensure the utmost quality. It uses high quality components to ensure it lasts decades.
Options for the Innovator include 3 Position Automatic Tool Changer, AXYZ Vision System, High-capacity Dust Collection, Spray Mister and Knife Cutters.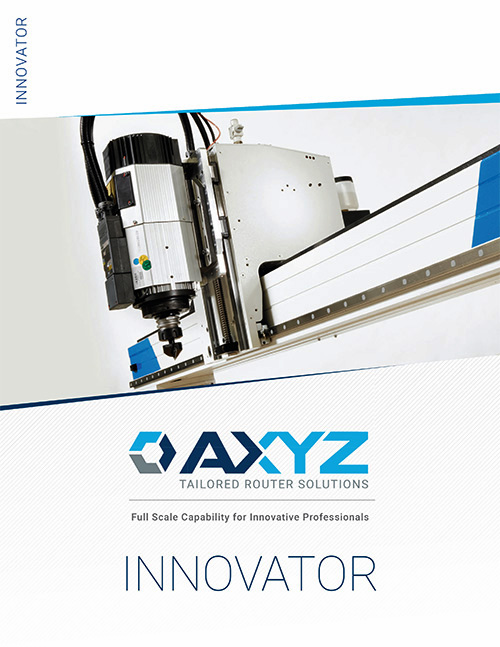 Perform Better
We invite you to learn more about how our Innovator CNC router can help you perform better in your industry.
Get in touch
Join our team
Your perfect job is one click away. Take a look at our current opportunities here.