Rapid Aluminum Processing

Industry
Metal Fabrication
Client
Satco Inc
Overview
In the air cargo transportation market, Satco Inc, a manufacturer of various air cargo containers, pallets, and nets, provides solutions for the transportation of goods across the globe. For over 50 years, the company has focused on developing industry leading solutions with examples like their development of their "first of its kind" Fire Resistant Container (FRC)
Clean edge finish for high quality components
Rapid processing speed increases output
Materials: Aluminum, Brass, Copper, and Stainless Steel
Client's Needs
Satco needed a product which would allow them to process large sheets of aluminum panels where drilling, countersinking, and profiling operations were required. Max material sheet size averaged 8'x 10' and a single large format machine was desired.
Our Solution
Our AXYZ Infinite machine model 8022 configured with pendulum mode, meaning you can load a sheet of material in the front and in the backside, paired with a process area of 103" wide by 22' long provided the perfect size and workflow for continuous operation. Along with these features, a strong and efficient dust collection system as well as mist lubrication, was configured to ensure high quality parts and minimal chips/swarf left to cleanup.
Suggested Products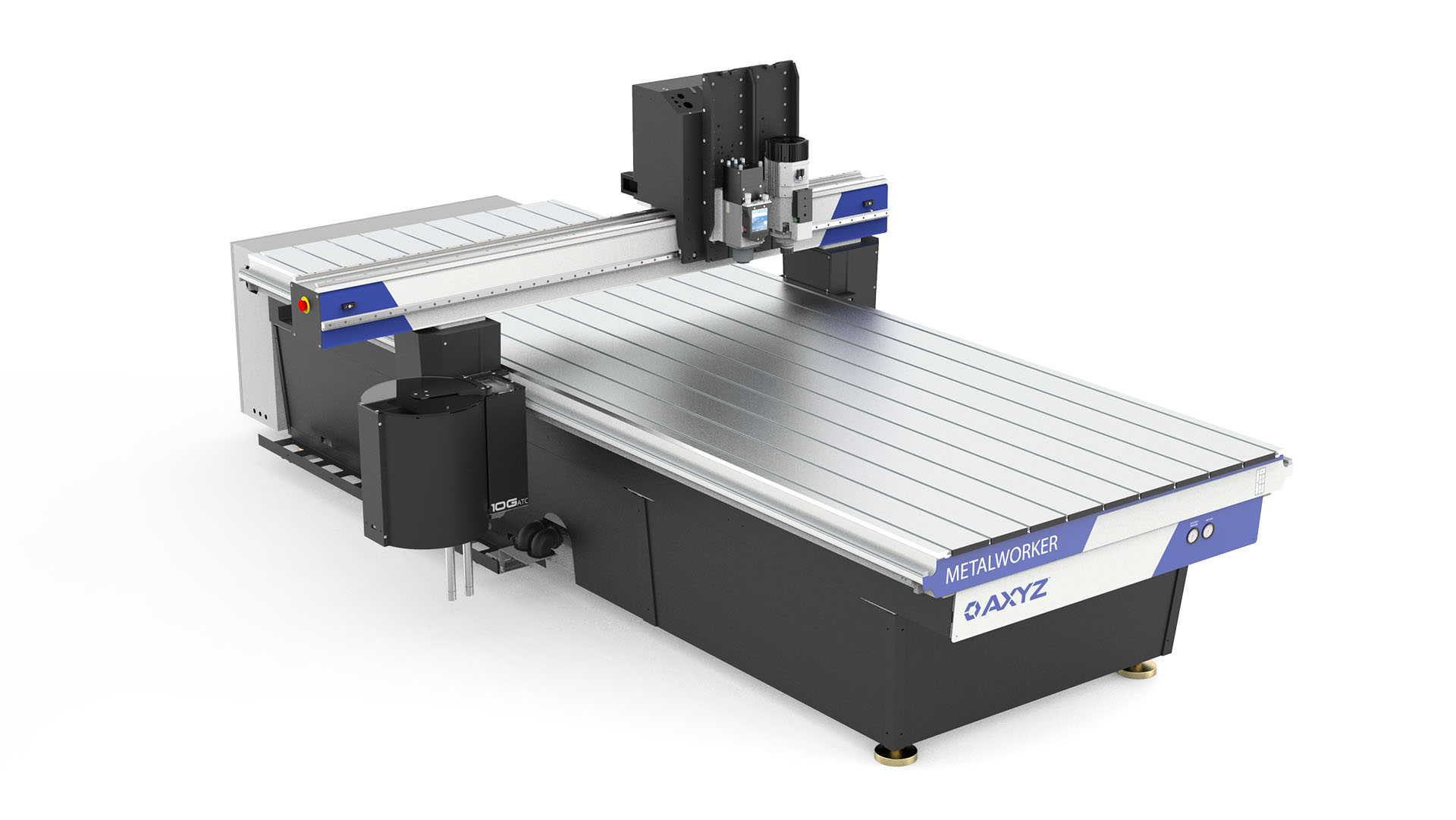 METALWORKER
Purpose-built for Metal Fabrication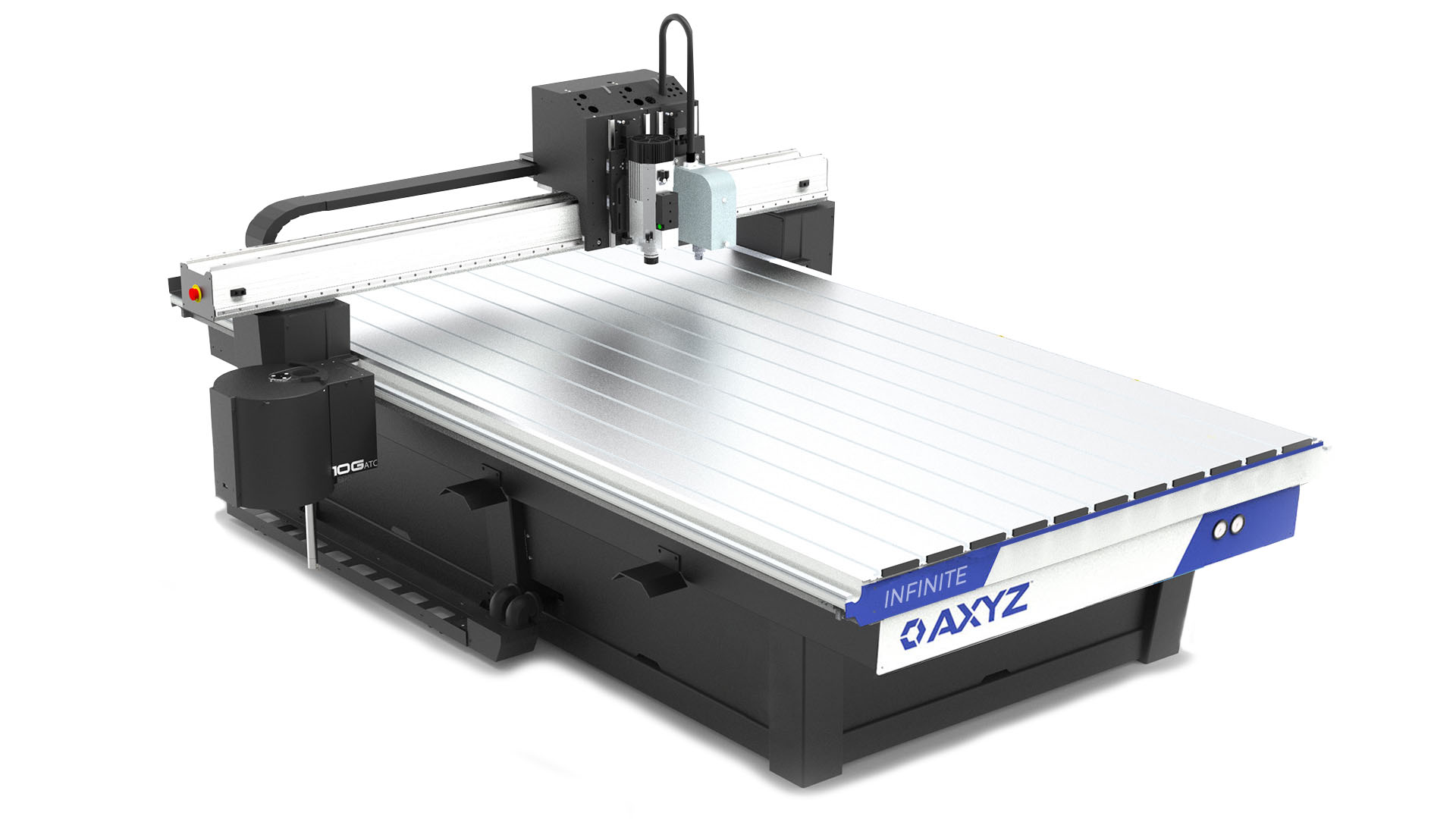 INFINITE
The most configurable CNC router machine on the market today
Get in touch
Join our team
Your perfect job is one click away. Take a look at our current opportunities here.