Automated Signs Production
Industry
Signage

Client
A Canadian Based Signs Company

Overview
For our client, there has hardly ever been a case where a customised color, type or thickness has not been requested for a job. In this industry, the true challenge revolves around being flexible enough to take on as many jobs as possible.
30 years of experience supporting the sign industry
Smooth and transparent edge finish for high quality signage
Materials: Plastic, Wood, Aluminum, ACM, and MDF
Clients Needs
For both indoor and outdoor signage, our client required a machine that could produce high quality edge finishes in acrylic, aluminum and be capable of processing wood-based products if needed. The max material width was up to 5' (1.5m) and 10' (3m) long.
Our Solution
The AXYZ Infinite model 5010 configured with an automatic 10 position tool changer, a robust base frame, a standard 7 zone vacuum deck and a 10HP ATC spindle router was perfect for the intended materials. Additionally, to achieve greater cuttings speeds and to reduce maintenance, a strong and efficient chip/swarf extraction unit as well as a spray misting unit which provides lubrication to tool was configured.

Suggested Products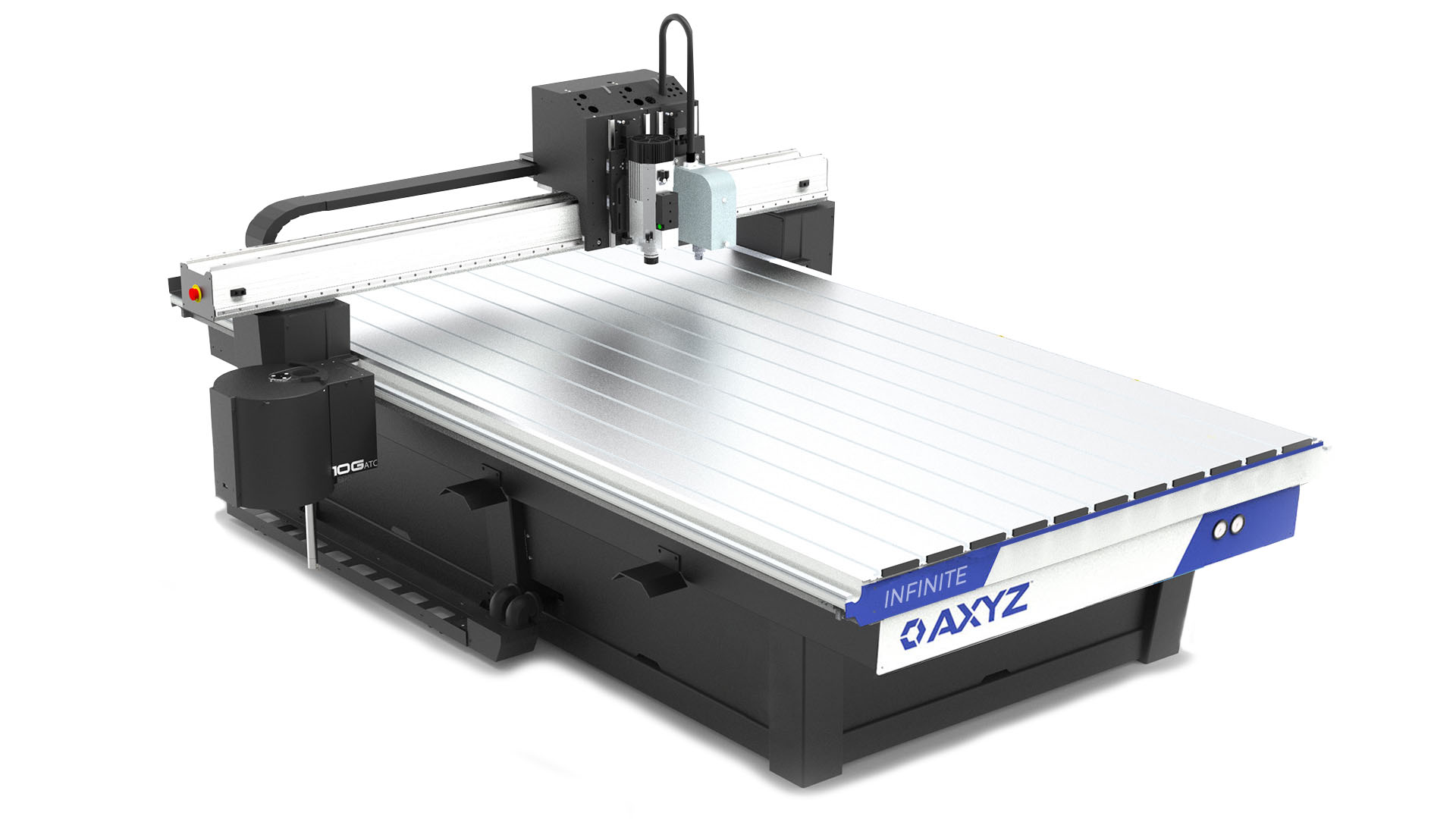 INFINITE
The most configurable CNC router machine on the market today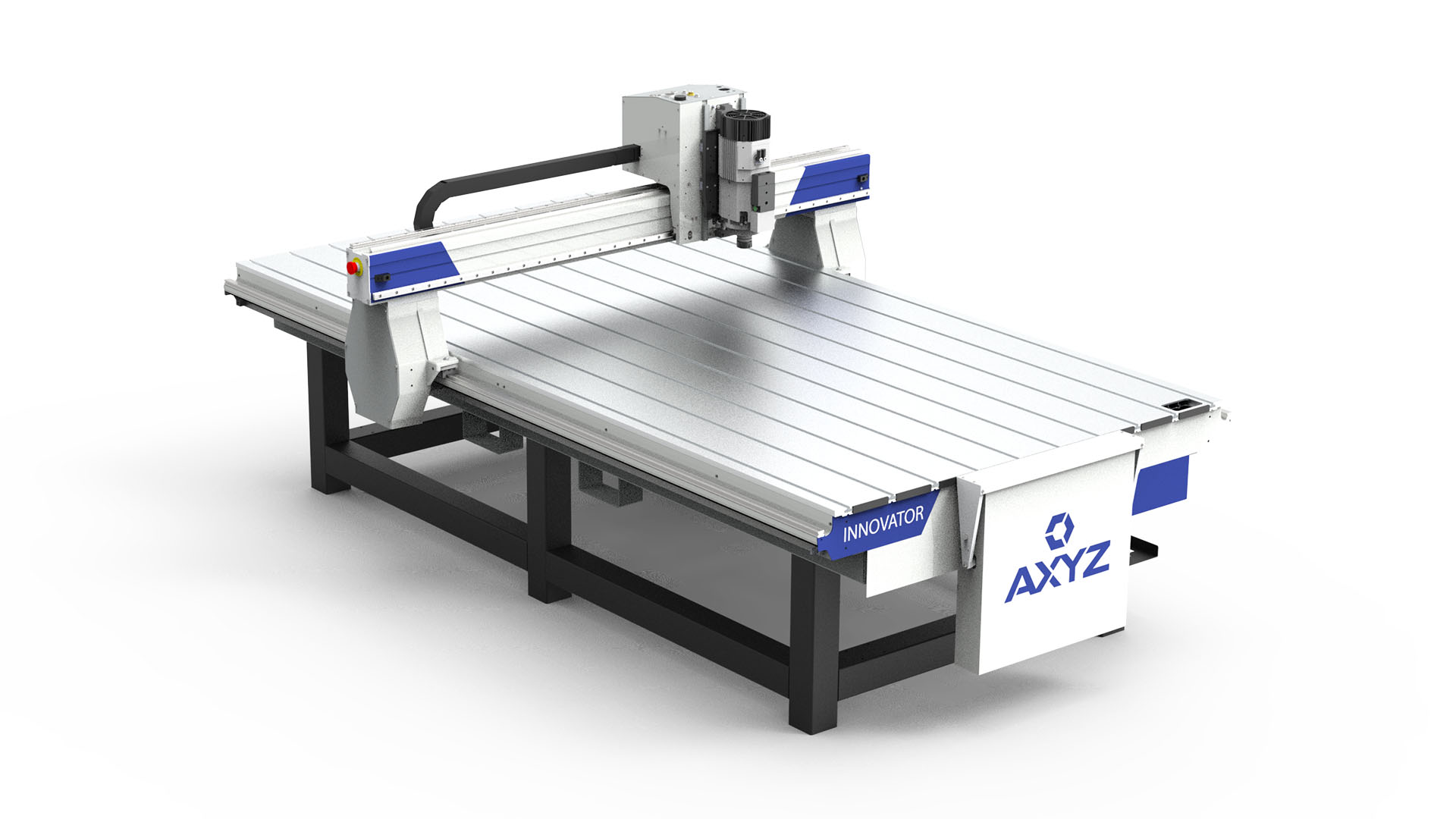 INNOVATOR
Compact Footprint & Industrial Quality
Get in touch
Join our team
Your perfect job is one click away. Take a look at our current opportunities here.