Fast Multi-Material Processing




Industry
Print Finishing

Client
Print & Graphics Maker
Overview
Our client needed a larger machine which could cut both rigid and flexible material and could automate the print to cut process to produce accurate parts
Standard 3-head configuration with routing and knife capabilities
Purpose built features such as the AXYZ Vision System (AVS) designed for accurate print-to-cut operations
Materials: Coroplast, Cardboard, Foamboard, Vinyl, Homecomb, Acrylic and Aluminum
Clients Needs
Our client approached us with experience using a small format router and with background knowledge on a manual print-to-cut process. They needed a machine that would automate their current process and could cut rigid materials such as plastics and composites as well as flexible material such as foams and corrugated carboard.
Our Solution
The AXYZ Trident model 4010 fitted with a standard spindle router, tangential knife and oscillating knife was the perfect solution for our client. The addition of the AVS system for the print-to-cut process allowed them to automate all their fabrication process and expand their capabilities to process other materials such as woods.
Suggested Products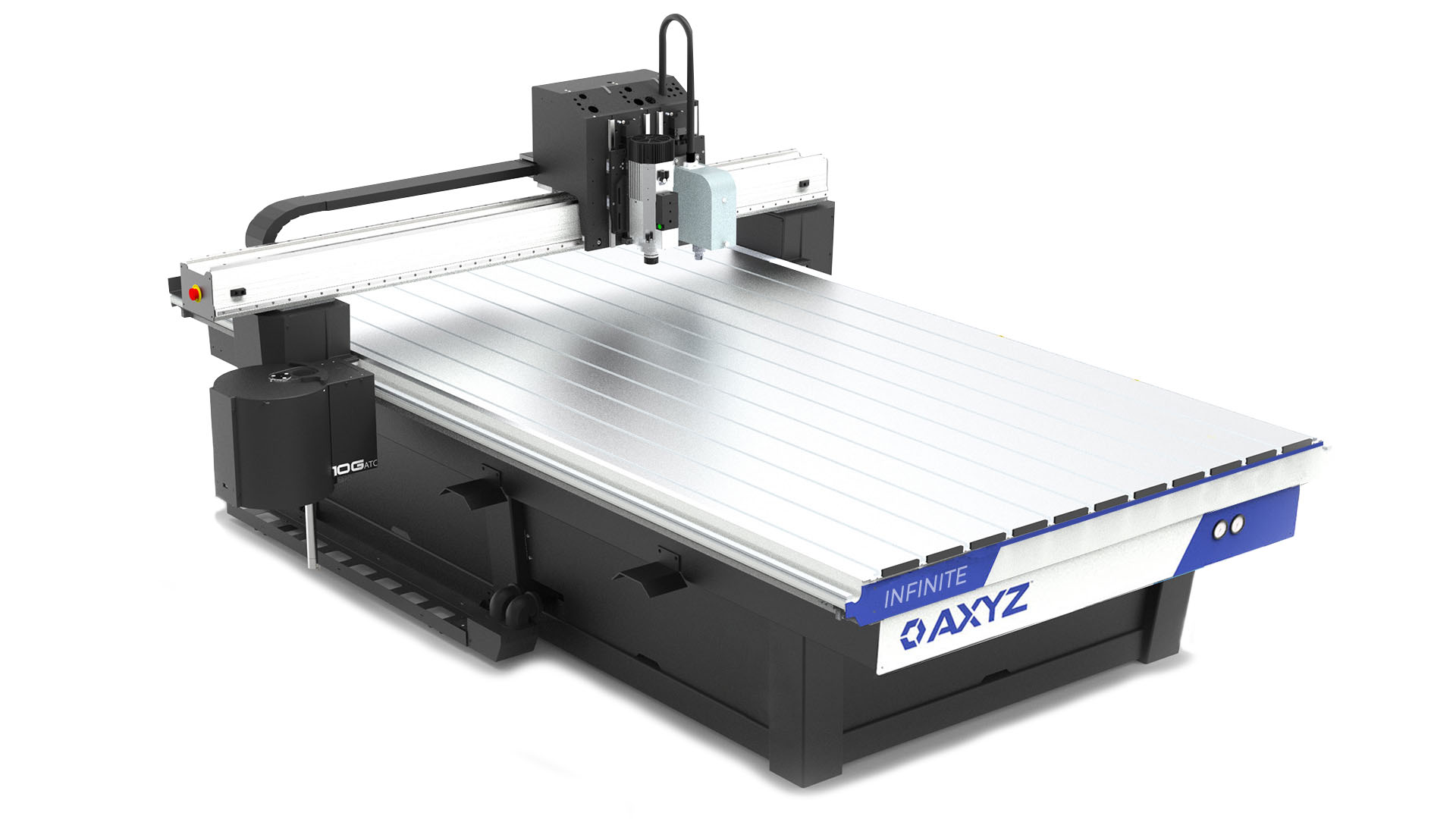 INFINITE
The most configurable CNC router machine on the market today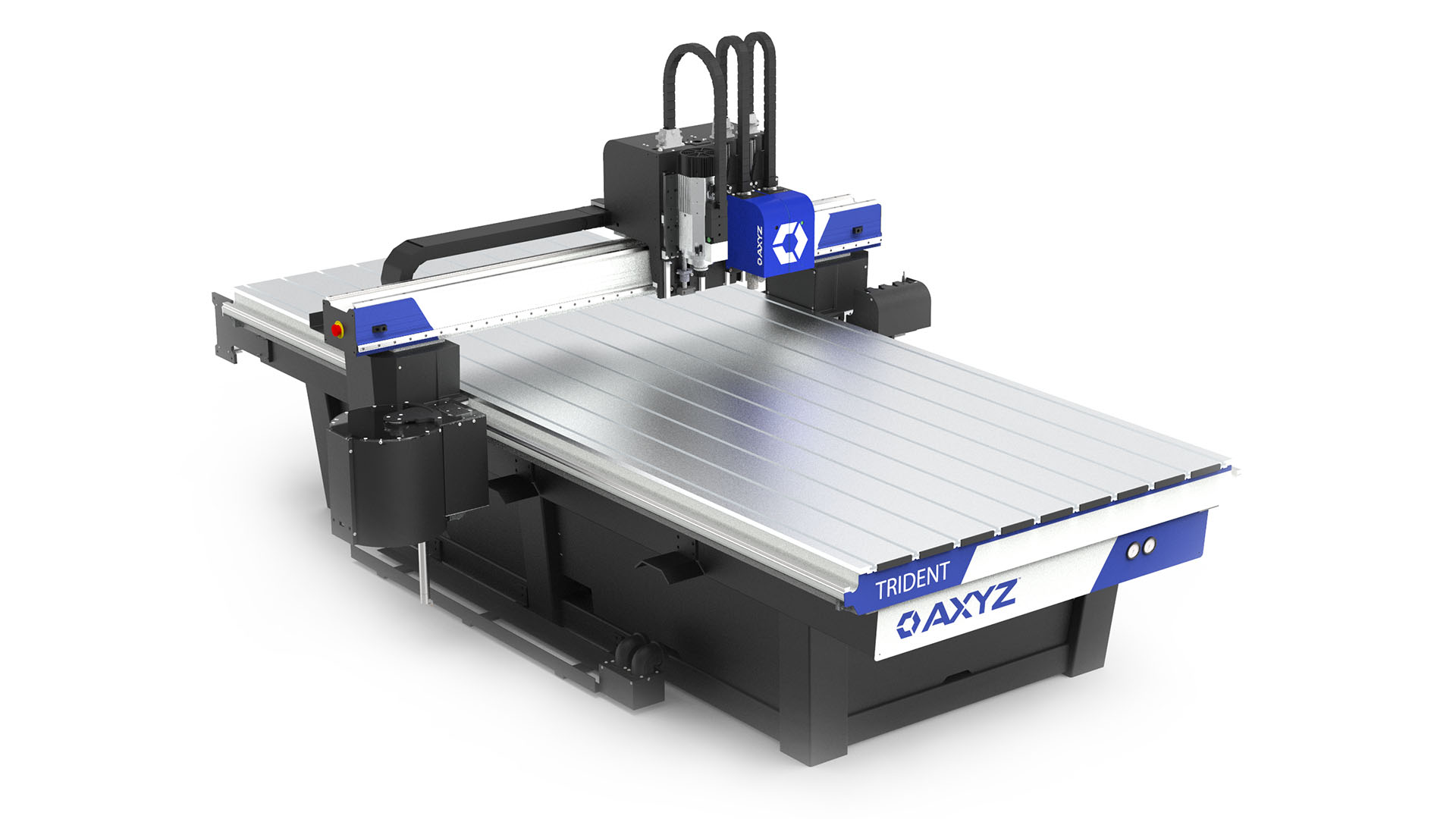 TRIDENT
Designed to process the widest range of materials
Get in touch
Join our team
Your perfect job is one click away. Take a look at our current opportunities here.