All in One Processing for Packing Applications
Industry
Packaging
Client
Diversified Foam Inc

Overview
Our client who provides packaging solutions to a variety of industries ranging from medical to automotive, needed a multi-purpose CNC solution that would decrease their production time from days to hours.
Standard 3-head configuration with routing and knife capabilities perfect for creating multi-dimensional packaging products
Robust machine structure with fast processing capabilities designed for both rigid and flexible materials
Materials: Open and closed cell foam, XLPE, PU, EVA, corrugated cardboard, plywood, acrylic
Client's Needs
Our client needed a machine with 3D processing capabilities that would automate and reduce or eliminate the need for hot-wire or manual milling machines. Their needs were to reduce the overall production time of parts, increase the quality of finished components and reduce the time to produce a prototype.
Our Solution
The AXYZ Trident model 4010 fitted with a 7-position tool changer, a spindle router, tangential knife, and oscillating knife was the perfect solution for our client. The oscillating knife was used to produce beautiful edge finishes, while the tangential knife could cut other flexible substrates like paper material or thin rubber. The spindle was used for routing operations including pocketing where multidimensional parts can be created.
Suggested Products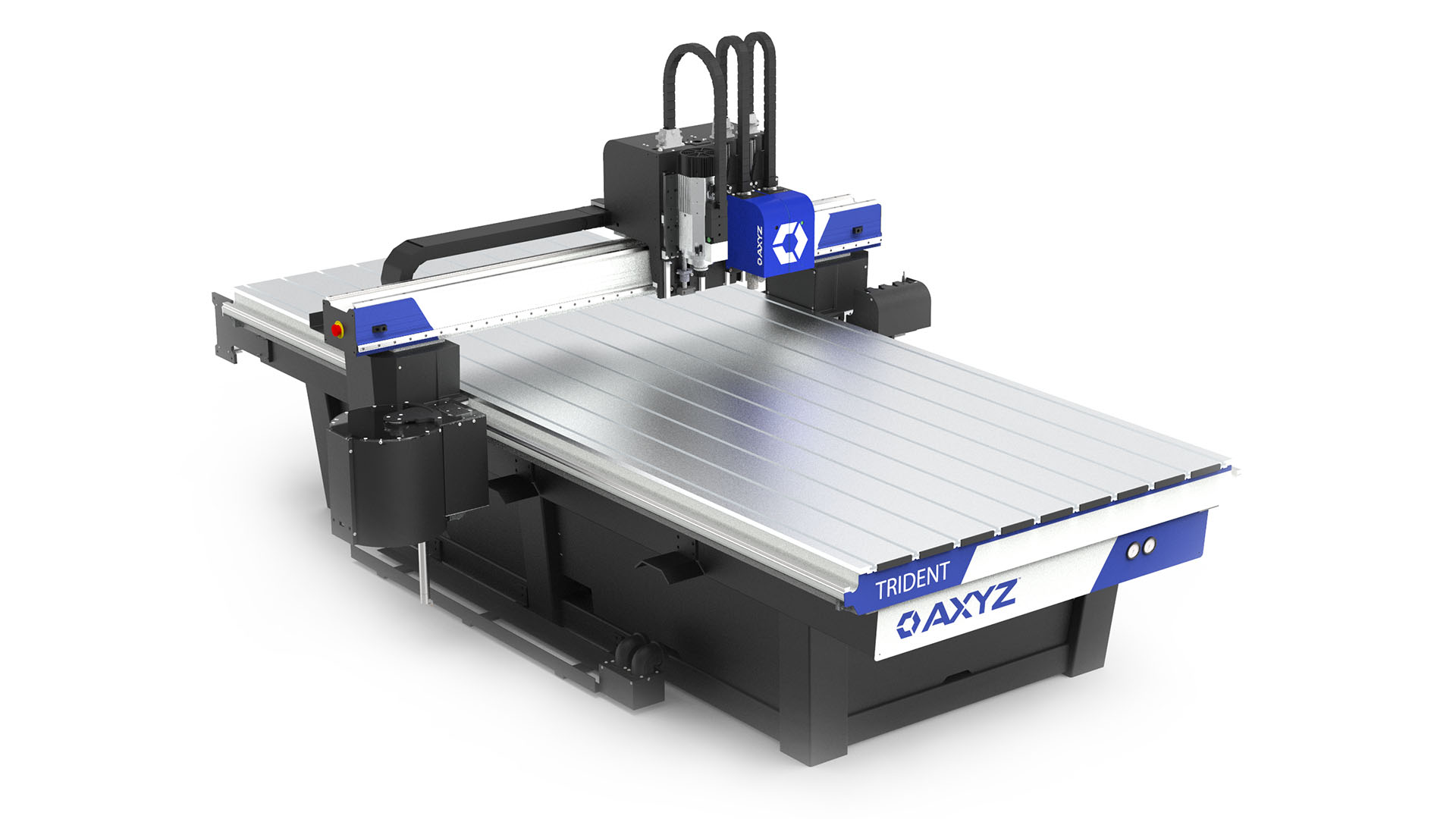 TRIDENT
Designed to process the widest range of materials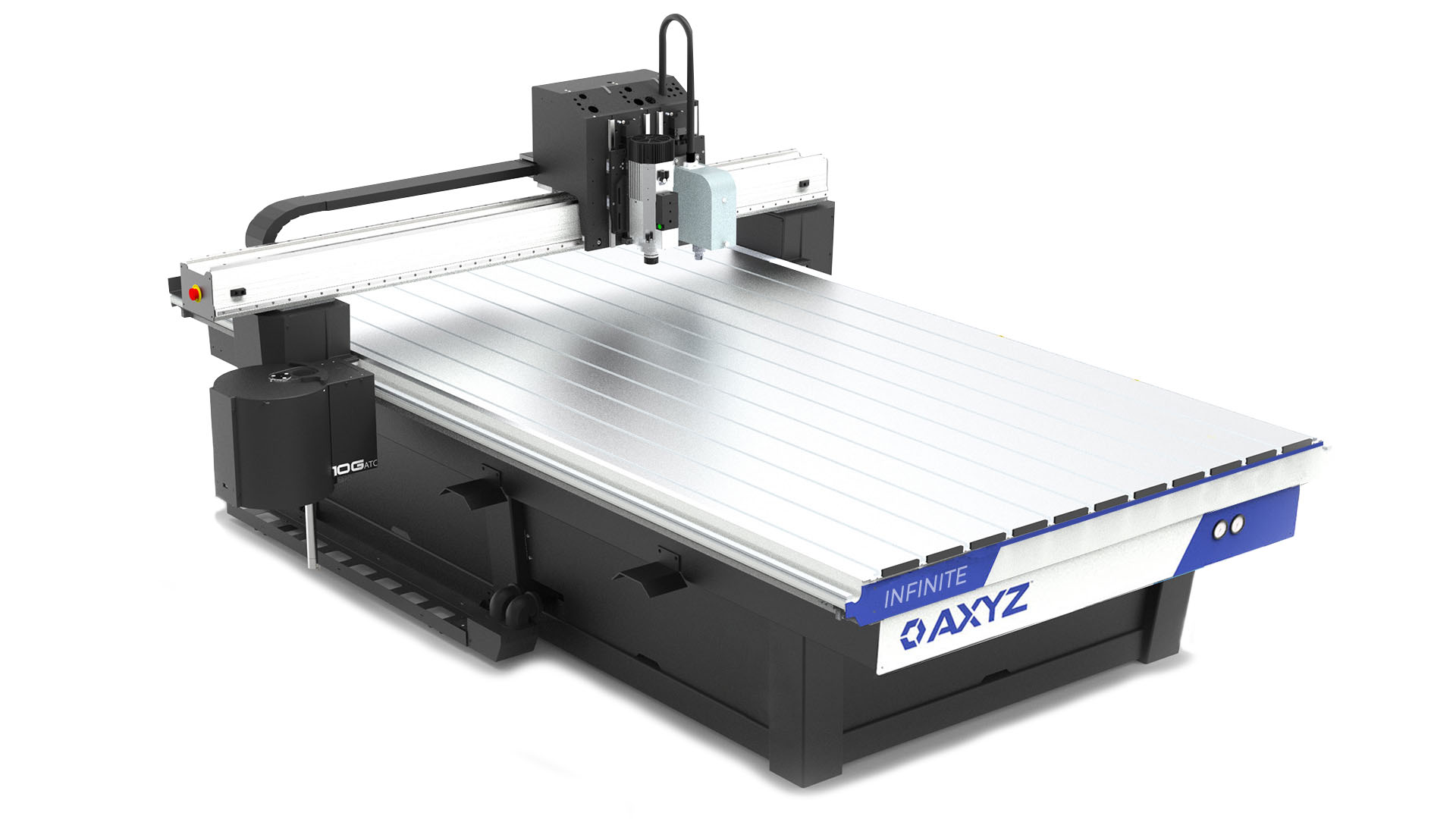 INFINITE
The most configurable CNC router machine on the market today
Get in touch
Join our team
Your perfect job is one click away. Take a look at our current opportunities here.