All in One Processing for Foam Converting

Industry
Foam & Rubber
Client
Boat Builder
Overview
Our client who fabricates all components used on the boats they build, was looking for a machine that could process Polyethene (PE) foam for seat cushions as well as marine plywood for cabinetry and other furniture.
Robust machine structure with fast processing capabilities designed for both rigid and flexible materials
Purpose-built machine with features optimized for foam and wood fabrication
Materials: PE Foam, PU Foam, Zotefoam, Gator Foam, Foam Core and Rubber
Clients Needs
Our client processes materials that range from 10ft to 16ft long. Based on internal operational analysis, their production team determined that automating the cutting process for all their PE foam processing would save considerable production costs. A new machine that could process both wood-based panels and foam would improve their productivity as their old CNC router was 20 years old and was limited to routing capabilities
Our Solution
The AXYZ Infinite 5018 equipped with an oscillating knife and a spindle router was the perfect machine for their needs. The Infinite was much faster than their old router and the automated knife cutting capabilities opened production capacity which made their operation more efficient
Suggested Products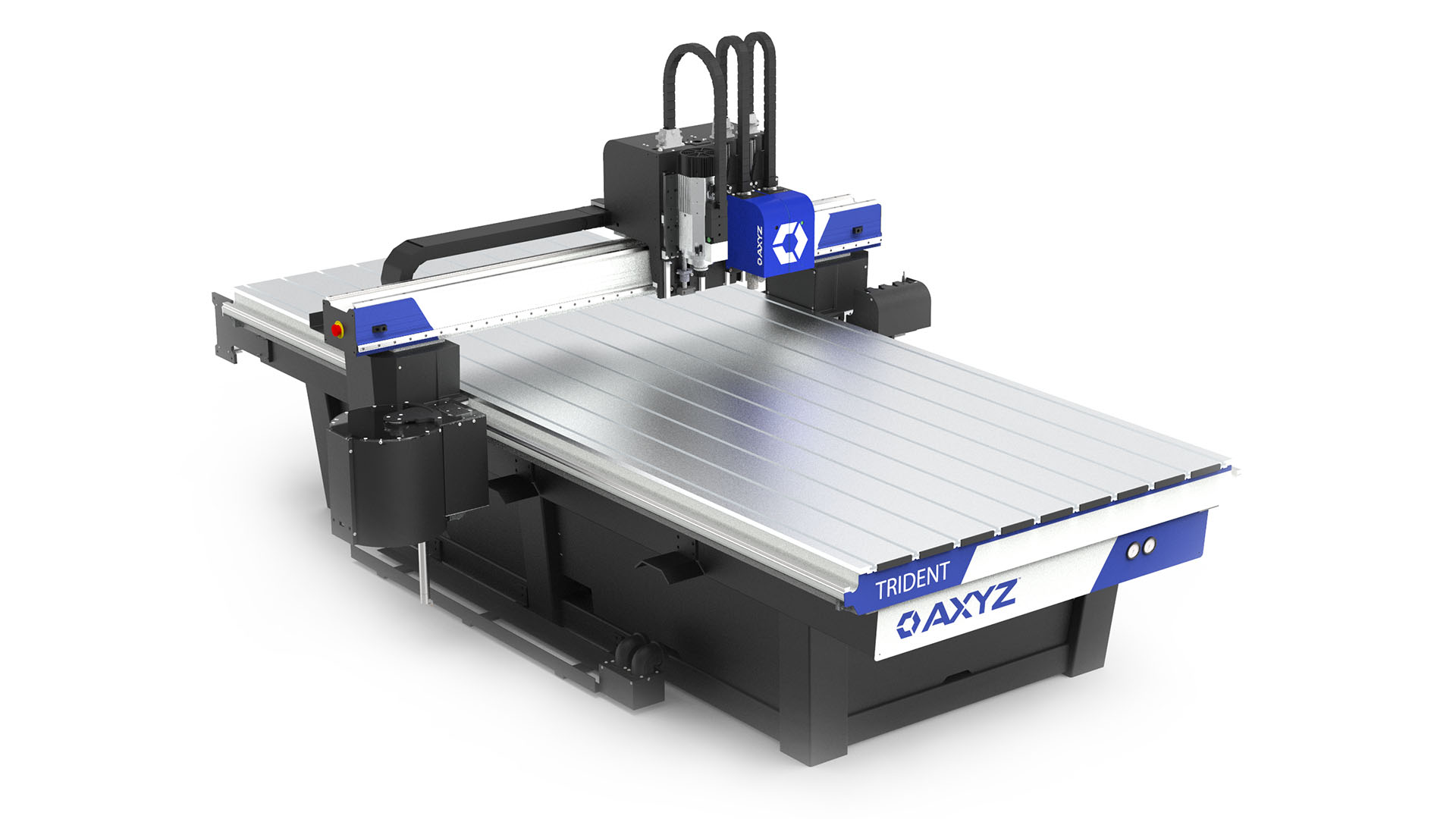 TRIDENT
Designed to process the widest range of materials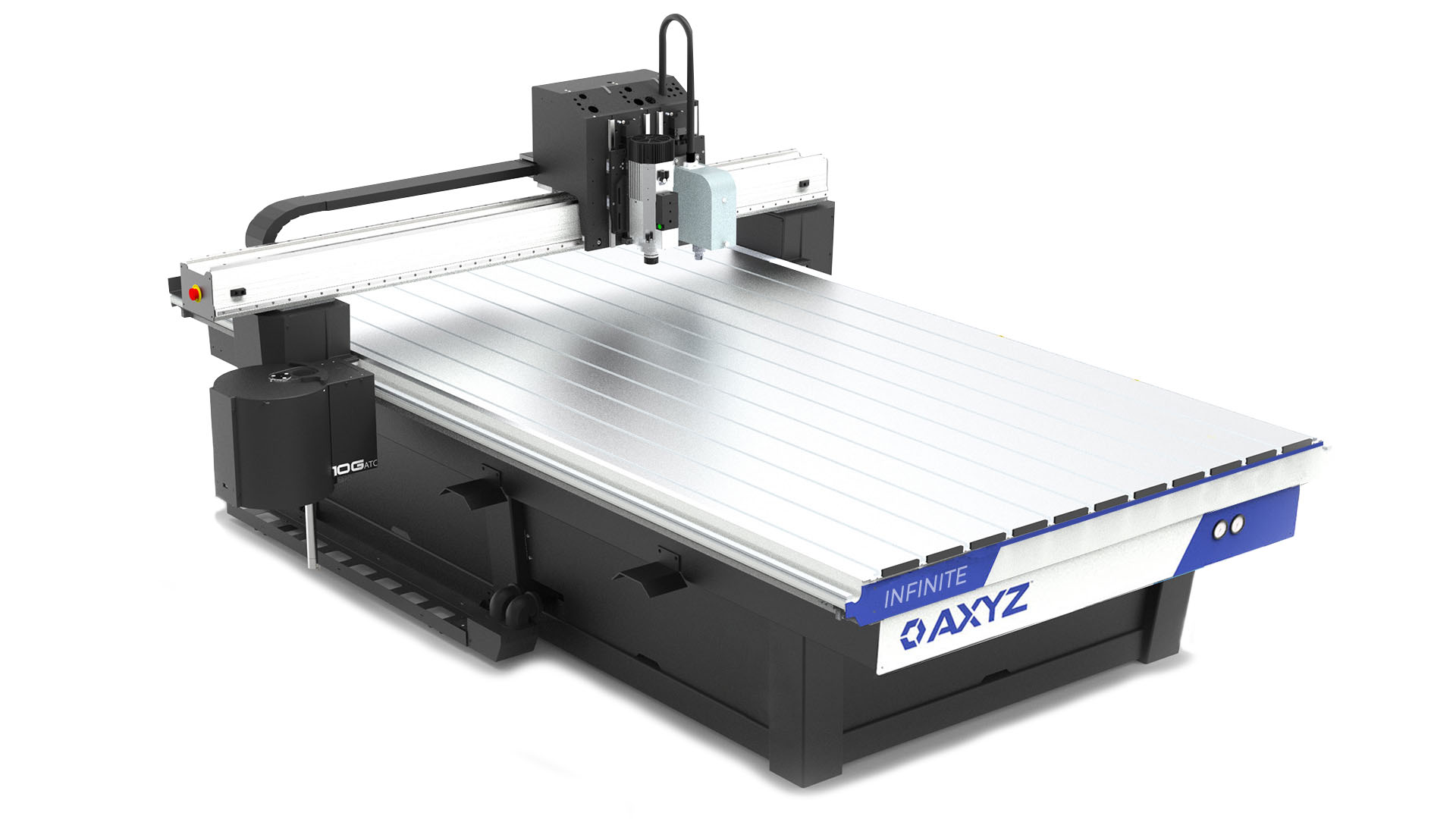 INFINITE
The most configurable CNC router machine on the market today
Get in touch
Join our team
Your perfect job is one click away. Take a look at our current opportunities here.