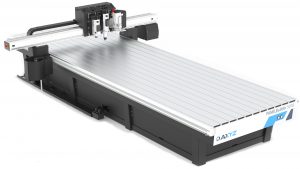 Getting your business to new levels of exponential growth is always easier with products that adapt as quickly to change as you do. When panel builders start shopping around for an innovative CNC machine they can trust, the PANELBuilder solution meets expectations every time. Our solid understanding of the ins and outs of panel fabrication took 30 years in the making. An integral part of this process was the ability to capture customer feedback. Whether it's discussing the latest technology at a CNC Expo or chatting through a remote viewing session, when you talk, we listen. And then we take your ideas and transform them into the tools you need to create panels that stand out from the competition. This is how we improved the latest software release for the new PANELBuilder machine. Now, it's easier than ever to integrate the solution with authoring software like CAD/CAM systems, incorporating all the functionally you need for one-off or high-volume panel production. Importing spreadsheet data is faster than it's ever been before, creating hundreds or even thousands of panels in mere seconds. Just a few examples of how the PANELBuilder software can facilitate your company's progress in panel production, operator efficiency and opportunities for expansion.
SOFTWARE INCLUDES NEW FEATURES TO OPTIMIZE SUCCESS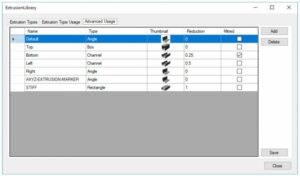 Our latest software package includes all the features you need to maximize your success in a thriving, competitive marketplace. This includes benefits like:
Flexibility to assign a variety of extrusion types to your panels, making them unique to your business.
Easier integration of CAD systems for flexible nesting, automation and machine programing functionality
Simpler, faster way to import data from a spreadsheet including information like panel type, dimensions, material, grain direction.
More efficient method of automatically importing/separating panel drawing within one DXF file.
Ability to cut a variety of materials with new templates, like ACM/MCM, High Pressure Laminates and Fibre Cement Boards, increasing overall panel production.
Simpler process for removing and disposing scrap material with a new function that makes your machine cut scrap into smaller pieces.
Enhancements to the Tool Library to more easily define and save the tools you use regularly for easier access and organization of your tool inventory.
Option to set cutting order automatically or manually according to your exact specifications to optimize results.
Easier tracking of damaged panels using the PANELTracker, used together with the Automated Label Printer for fast printing and applying labels using bar code technology. Read all about the PANELTracker and its benefits in one of our past blogs, "PANELTracker Simplifies Panel Tracking Process".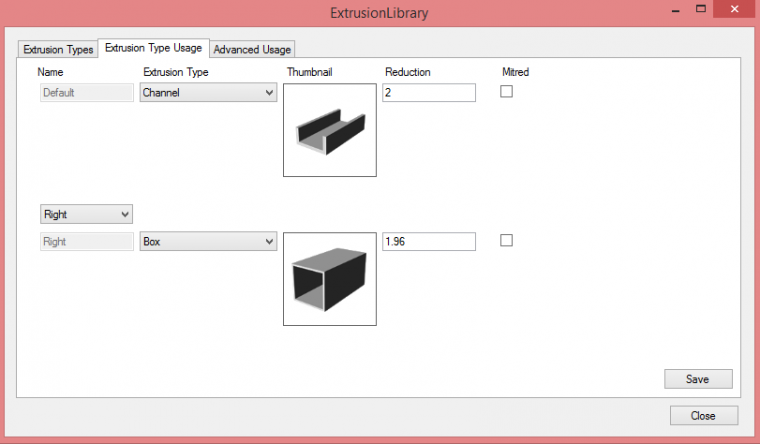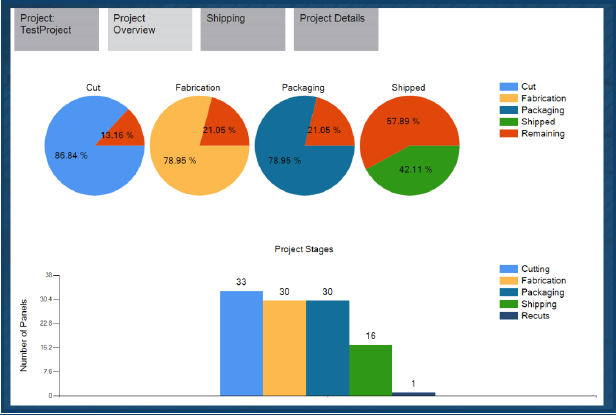 ONE PROCESS, ONE SOLUTION
Being recognized as the World's Leading Panel Fabrication System is just as much your success story as it is ours. This is a collaboration we're committed to strengthening, so you can continue to reap the rewards of a system you can trust. Not just about the machine or easy-to-use software. It's not even about the superior selection of tools that enhance your cutting options. But together, a formidable force that creates the only all-in-one solution you need, according to your exact specifications.
VIDEO:
Watch this clip from our video library to get a good grasp of how the PANELBuilder software works.
QUESTIONS?
Let's continue the conversation! Contact a Sales Rep for more information about the software or any other component of the PANELBuilder solution. For parts and accessories, visit CNCShop.com and take advantage of our latest promotion.