Creativity Meets Capability With Powerful AXYZ CNC Router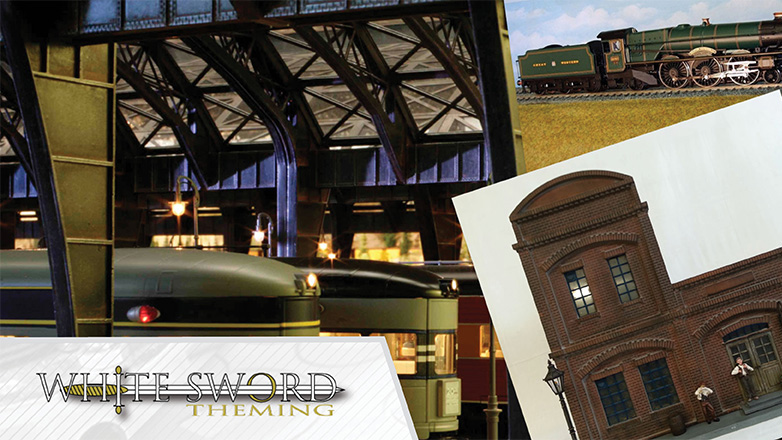 White Sword Theming was started in 2014 by two business-minded individuals who shared a common passion for themed environments. Bryan Sedwick, CVO, has an extensive business development background that he uses to manage the administration of the company. Nick Parsons, Creative Designer, brings his extensive fabrication and fine model making background to the production side of the business. Together, they've been making products for theme parks, themed restaurants, and themed exhibits using a variety of hard and soft materials, all on one CNC machine. Loaded with tons of accessories, the AXYZ Pacer 5010 router delivers high-volume throughput with aerospace precision, creating unique, customized products for a client list that's as vast as it is varied.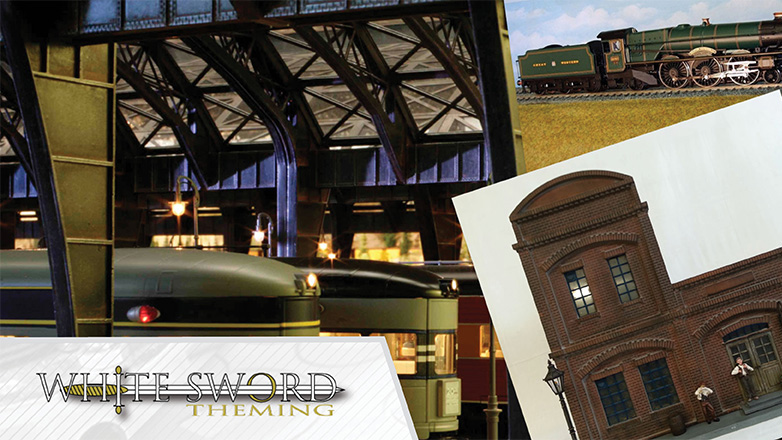 They researched several CNC manufacturers, focusing on a solution that possessed industrial capability and precision. Not an easy task, once they got started. At the industrial level, all the systems looked similar, with robust spindles that moved up and down, cutting their way through various materials. The question remained – which CNC was the right one to purchase?
The AXYZ Difference
The company contacted West Bryson, an AXYZ Sales Rep from the Tampa area sales office. The positive experience they had with West and the extensive knowledge he brought to discussions helped make the decision to buy the AXYZ Pacer an easy one.
"Our incredibly smooth implementation and operational start-up is directly attributed to West and his team." Sedwick says. "Now, years later, we're still benefiting from the fantastic customer service delivered by West, and continue to experience what he told us during our research: 'AXYZ is the best system in the marketplace.'"
The AXYZ Pacer 5010
White Sword Theming uses the AXYZ Pacer 5010 to cut soft materials like foam and fabric; semi-soft materials like rubber, wood, and acrylic; and hard materials like aluminum and stainless steel. It easily handles material sizes of 6ft by 10ft (182.88cm x 304.8cm), and, combined with the 10.8 hp spindle, can easily power through dense materials.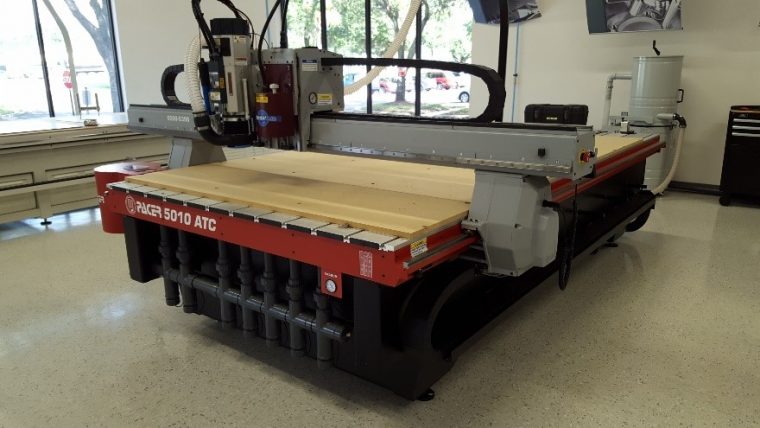 Other options included in their purchase:
Easy Workflow increase Profits
For Sedwick, the AXYZ CNC Pacer helps make everything easy, including the short learning curve required to get the machine up and running. The ease of the AXYZ workflow – producing toolpaths, getting them transferred to the CNC, and completing the cut/carve processes on the PACER – makes a positive difference in profitability in their short-run, custom work environment.
"Our AXYZ workflow is the stable foundation that we build upon to deliver that expected 'WOW! Effect' to our clients." says Sedwick.
Check out White Sword Theming's creative, customized portfolio of products. For more information on their services, email ContactUs@WhiteSwordTheming.com or call 321-284-3838.
Questions about AXYZ CNC Routers?
Connect to one of our Sales Reps for more information by completing an AXYZ online contact form. For parts and accessories, visit CNCShop.com and take advantage of our latest promotion.
Get in touch
Join our team
Your perfect job is one click away. Take a look at our current opportunities here.