Published in the January 2016 issue of Sign Builder Illustrated. View it online HERE.
A CNC router is one of the most expensive investments a sign shop can make. Yet no matter how thorough the purchasing due diligence may be—with all the appropriate and applicable questions seemingly answered—a number of thorny issues can still rear its ugly head. These represent a virtual list of the top vulnerabilities that lie in wait for business owners, and can result in unnecessary expense and the loss of time and materials for the business. That's why it is important for decision makers to know what these pitfalls are and how to avoid them.
Enhanced CNC router technology's impact on the sign builder
CNC router technology has existed for decades, and like most technologies it continues to evolve at a rapid pace. As a result, sometimes changes can occur during a lengthy purchasing process. By the time the decision is rendered, a newly purchased router may be quite capable of providing controls that are currently needed, but may be less likely to adapt to future requirements.
Innovative engineering has changed the capabilities of CNC routers. The same is true on the tool side with advances in casting, new materials and construction. Perhaps the most powerful change impacting router and tools is the former's transition into an Internet-controlled device. These are control technologies that enable a manufacturer and a support entity to access a device practically anywhere on the planet. The days of lengthy, time-consuming and sometimes confusing phone-based walk through troubleshooting processes are being eliminated as businesses, recognizing the benefits of connectivity, look to instant Internet communications support systems to reduce production, training and maintenance time and labor costs.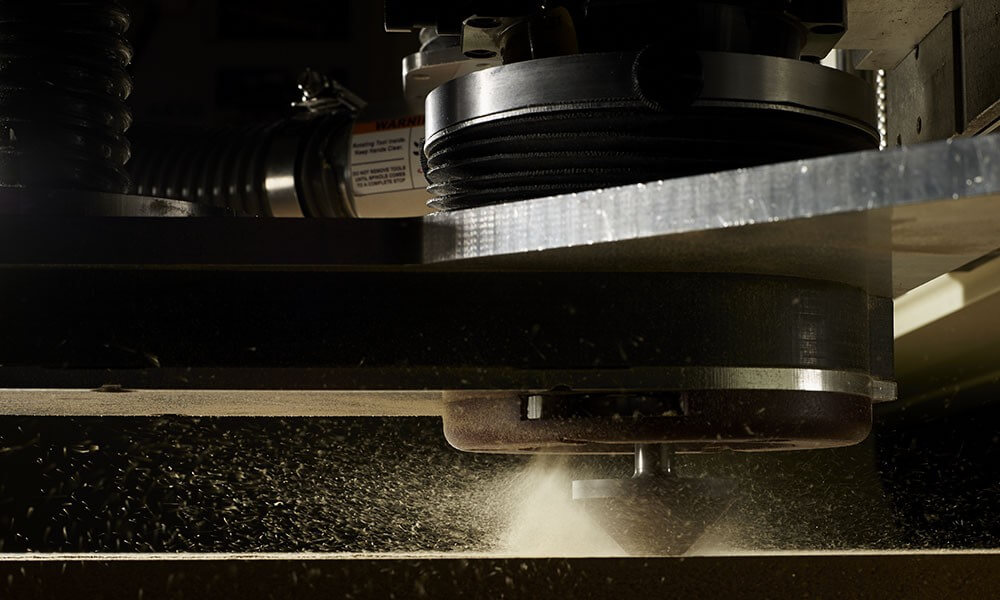 But it's not just the Internet that is changing the work model. The technology inside the machinery has grown "smarter" and more robust exponentially offering more streamlined and possible growth-producing functions. All of these advances have resulted in router costs that benefit buyers. In other words, similar to many other facets of technology, innovation is driving down the costs of purchase and operation of this equipment.
Even in this buyers' marketplace, there will be some apprehension for sign builders pondering the purchase of their first CNC router. It can be jarring for businesses that have relied on standard cutting tools and printers for years. A router is, after all, a machine tool and workers are probably inexperienced in its use. Issues may occur with the router and cutting tools for aluminum, acrylic, aluminum composite, wood, foam and other materials. Business owners understand the need for training, but worry about sufficient time for employees to fully understand and embrace this new technology. The result is an inability to use the machine to its fullest potential because software is viewed as too complex.
The top 10 list of purchase pitfalls to avoid
All of these problems are avoidable. Here is a checklist to use when considering a CNC Router purchase decision. Every item listed comes with a cautionary warning:
Buying the cheapest. This is strictly a short-term financial decision that may be more costly in the long-term. The downside to this decision may be lower performance, less reliability and the limited availability of parts.
Choosing the wrong process area. Buying a machine with more capacity than needed is not cost-effective. Nor is the purchase of a router than turns out to have less than needed capacity. Buyers should seek expert advice.
Not planning for future production requirements. The buyer should match the machine to future goals. A router can play a huge part in the company's growth.
Misjudging various tooling required for multiple materials. Bed size and variety are likely to require different cutting heads and tooling. The router should have the flexibility to process multiple materials and utilize a variety of cutting tools.
Missing out on necessary accessories to keep costs down. A router that is a productive workhorse used to its maximum capacity will pay for itself over time. Insist on factory-employed expertise to determine the right accessories and options for the business and its applications. This should be a priority.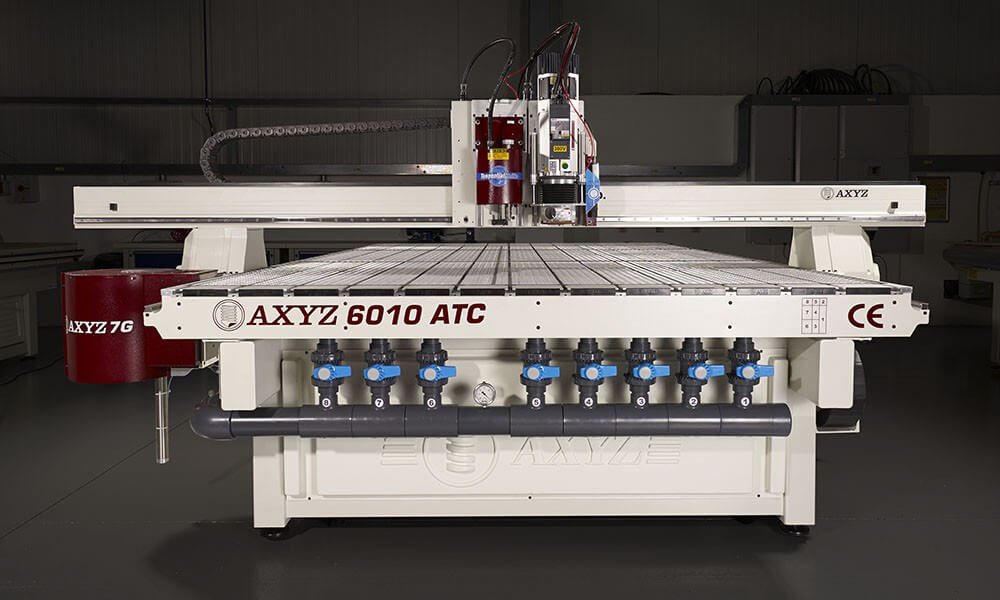 Not investigating the level of support provided by the supplier. Machines will at some point require servicing and occasional repairs. Know the supplier's support network and verify its response capabilities. Learn about AXYZ's support.
Purchasing a CNC router that cannot be upgraded. A router should be capable of evolving with advances in technology. Insist on a supplier that can retrofit and upgrade operating systems and software on a regular basis. Usually these suppliers manufacture their own routers and software without any third-party involvement.
Failing to source a supplier that has its own spare parts availability. Downtime, always the bane of business, is expensive and unacceptable for either the company or its customers. Much of it can be attributed to time-consuming delays in securing needed parts. Router purchasers need to look for a supplier that operates its own online shop capable of providing spare parts preferably by the next day. Visit CNCshop to see the huge list of tooling, parts and consumables available for next day delivery.
Failing to source a supplier that offers customized training programs. All training issues can be alleviated by working with a supplier that understands each individual application and offers a training program specifically tailored to it. It is the best way to optimize performance of the workforce and the router. That is why training may be the most important concern on the list. It has to be thorough and robust. Learn about the service and support packages available from AXYZ.
Underestimating the power of knowledge. Supplier expertise is essential. Buyers should ask about the supplier's experience and…equally important…ability to add to that knowledge. Look for those with dedicated application engineers who test tooling, materials and software regularly—even daily. Having this knowledge base improves the business process and router operation.
Example from the field
Jim Mulligan, owner and general manager of Cardinal Manufacturing, an Indianapolis sign builder specializing in interior architectural signs, can attest to the value of doing due diligence. The company has used routers for 16 years and has always paid close attention to potential upgrades with changing technology. "We made certain our router could interpolate small radius and safety corners to .0032 inches and that's improved the aesthetic of our product 100 percent while keeping our manpower costs down," Mulligan said.
The Cardinal owner also suggested that buyers focus on the need for partnership with the supplier/provider. "You may be looking at a 15-year relationship so understand that the people behind the equipment make the difference," Mulligan advised.
Sign builders and, for that matter most other businesses, base their decisions on what can or cannot be accomplished in their current environment. However, the exponentially advancing capabilities of CNC routers have shown how machinery can change a business. Owners, in partnership with their suppliers, need to have a perspective based on their machinery's ability to perform tasks that enable business growth.
Partnership is the key. Whether the need is parts, training or router upgrades, sign builders need to select an end-to-end supplier that goes beyond the role of vendor and whose input will be valuable for nearly all business and machinery decisions. This investment requires complete participation and businesses should demand it from their supplier.
It's always vital to see what current customers think about their suppliers, so check out AXYZ's customer testimonials, it will set them apart from the competition.