The popularity growth of using extruded acrylic has been exponential over the last decade. Stronger and yet lighter than glass, extruded acrylic is the go-to choice for fabricators who want a durable yet cost-effective material for a variety of applications.
Equally as important is finding a reliable manufacturer of CNC machines. For over 25 years, AXYZ – Tailored Router Solutions® has helped acrylic fabricators across the globe find the right solution to meet their unique needs. From point-of-purchase displays to the recent demand in Personal Protective Equipment (PPE) due to COVID-19, the need for extruded acrylic has never been greater.
If you're just getting started with extruded acrylic, you may find it challenging to cut, even with a great router from AXYZ! Our Application Specialists compiled this list of 6 easy tips to help make the entire cutting process easier:
1. SOURCE THE PROPER MATERIAL:
Source extruded acrylic from a reputable vendor such as ACRYLITE®, the brand name from Roehm America LLC, the company that invented acrylic back in 1933.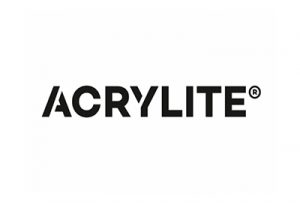 2. GET THE RIGHT TOOLS:
For speed and quality, choose the tool that's best suited for your material.
We recommend the Belin O flute series of tools on CNCShop.com, renowned for their quality and durability.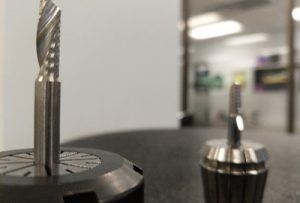 3. INCREASE THE SPINDLE SPEED
To cut fast, we need to move fast. Set your spindle speed to 22,000 RPM to optimize your machine's cutting capabilities.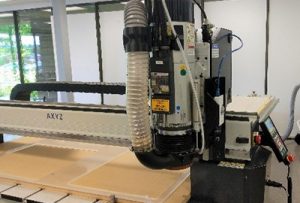 4. KEEP IT COOL:
Like many other machining operations, achieving a greater finish requires adequate cooling. We recommend using the Vortex Cold Air Gun for spot cooling, achieving a greater edge finish and prolonging router bit life. Find it on CNCShop.com.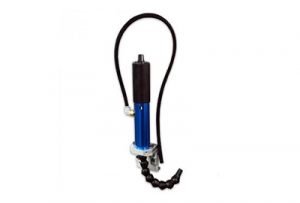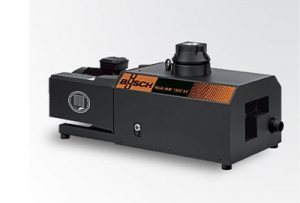 6. CUT AWAY:
Keep a nice balance between edge quality and speed, with feed rates between 120" to 140" (4.5m to 5.5m) per minute. Depending on the job, a finishing pass may be required.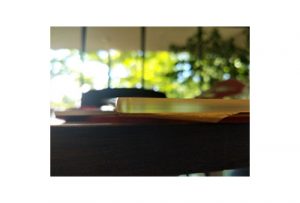 QUESTIONS?
Like many other materials, achieving the best result is subject to using a good quality machine. Contact us for maintenance, application support or for inquiries on a new CNC router.
For more parts, tools, and accessories, check out CNCShop.com – today's CNC marketplace.
VIDEO
Click here to see our latest video on cutting Acrylic.