PANELBuilder Helps Lewistown Company Grow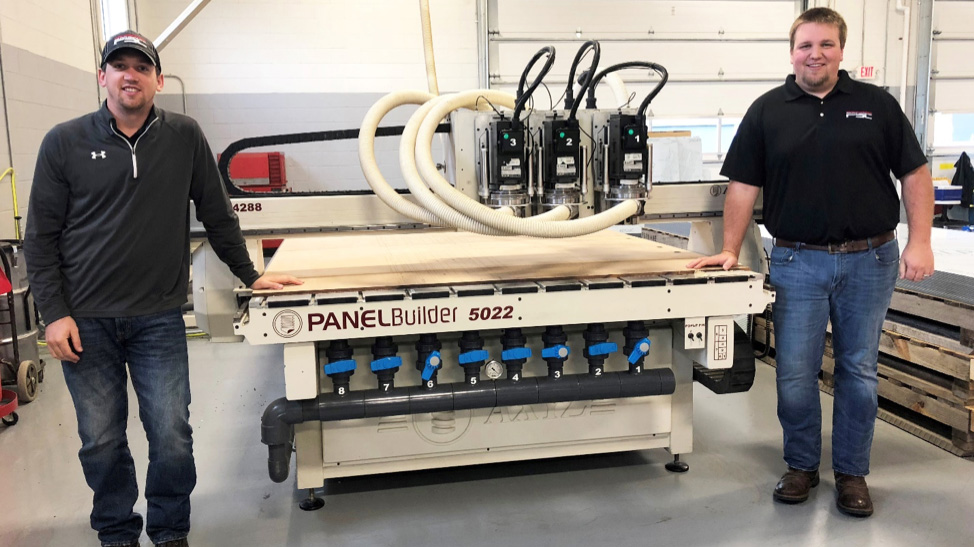 It's not often that an already successful business gets to announce they are the "area's only ACM panel provider." But when Penn State Construction installed the AXYZ PANELBUILDER 5022 machine in 2012, that's exactly what happened. Founded in 2008 in Lewistown, PA, Penn State Construction was already building a solid reputation in commercial construction and renovations, as well as creating fabric tension buildings in partnership with Winkler Structures. Adding ACM panels to their list of services not only helped to grow their business, but now, they're the only supplier of ACM fabrication and installation in the area, serving the corporate identity, office space, healthcare, and educational markets.

Jay Miller, Vice-President of this family-owned and operated business, uses the hard work and dedication he learned growing up on a dairy farm to personalize customer service. When it came time to expand the company, he turned to AXYZ for the same level of service. "AXYZ was the leader in the ACM router industry," Miller explains. "The PANELBuilder machine was built exactly for what we wanted to use it for."
A key factor in making this decision was the importance of building upon and strengthening relationships. "We started fabricating panels to improve the fabricator/installer coordination, "adds Ethan Sheffield, Production Manager. "Having been an installer prior to fabricating, we found that without a great relationship with a fabricator, panel lead times, product quality, and customer service were lacking. At the same time, we were looking to expand Penn State Construction, so adding a fabrication shop with an AXYZ router made perfect sense."
The Benefits of Using PANELBUILDER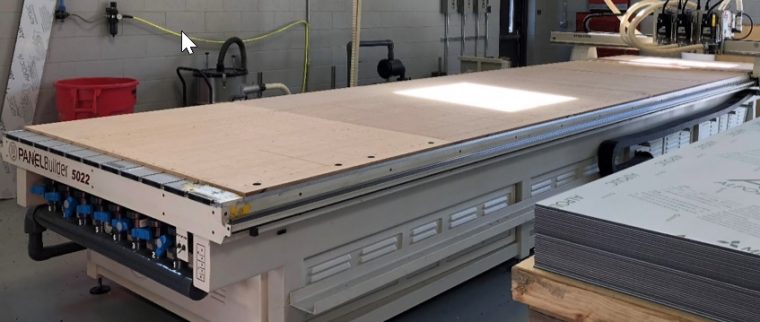 PANELBUILDER is known Internationally as the leader in panel fabrication systems. When Penn State Construction started using PANELBUILDER in 2012, they were able to experience the same maximized material utilization that other ACM fabricators were experiencing, due to its superior nesting feature. Other benefits they noticed included a reduction in run times due to multiple spindles being installed with correct ACM tooling, as well as accurate and consistent cut depths due to the nose rider option.
"We know that the panels are within tolerance after being cut out of the machine, which means our attached extrusion system fits the panels when fully assembled," states Sheffield. "We've never had the machine cut a panel out wrong."
It's this kind of faith in your machinery that surpasses and outshines the competition. It's one thing to maximize ACM production and minimize downtime, but it's another thing to know that what is coming off the table is coming off right and without errors.
"At Penn State Construction, we strive for excellence and efficiency," Miller explains. "An AXYZ router makes that possible."
Get in touch
Join our team
Your perfect job is one click away. Take a look at our current opportunities here.