It may seem like it's all about that extra day off, or a free box of gourmet sea food, but when a group of people get together on a regular basis to donate funds for a local charity, the act becomes a beacon of hope for the community.
At the end of 2018, both AXYZ and WARDJet employees demonstrated their generosity by raising over $10,000 each to two local charities: the McMaster Children's Hospital Foundation in Hamilton, Ontario and the Battered Women's Shelter of Akron, Ohio.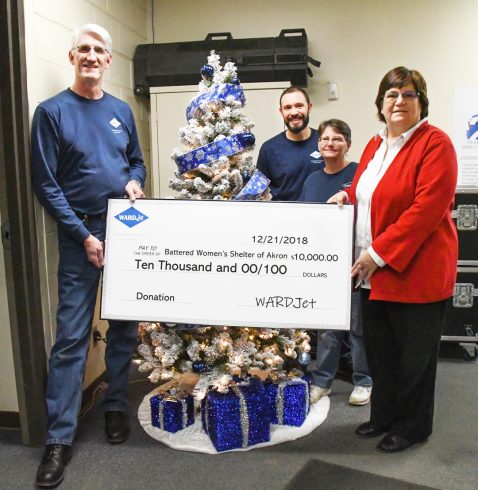 L to R: Brian Beheydt, Jason Stuffel, Jean Sossa, Terri Heckman (CEO, Battered Women's Shelter of Summit & Medina Counties)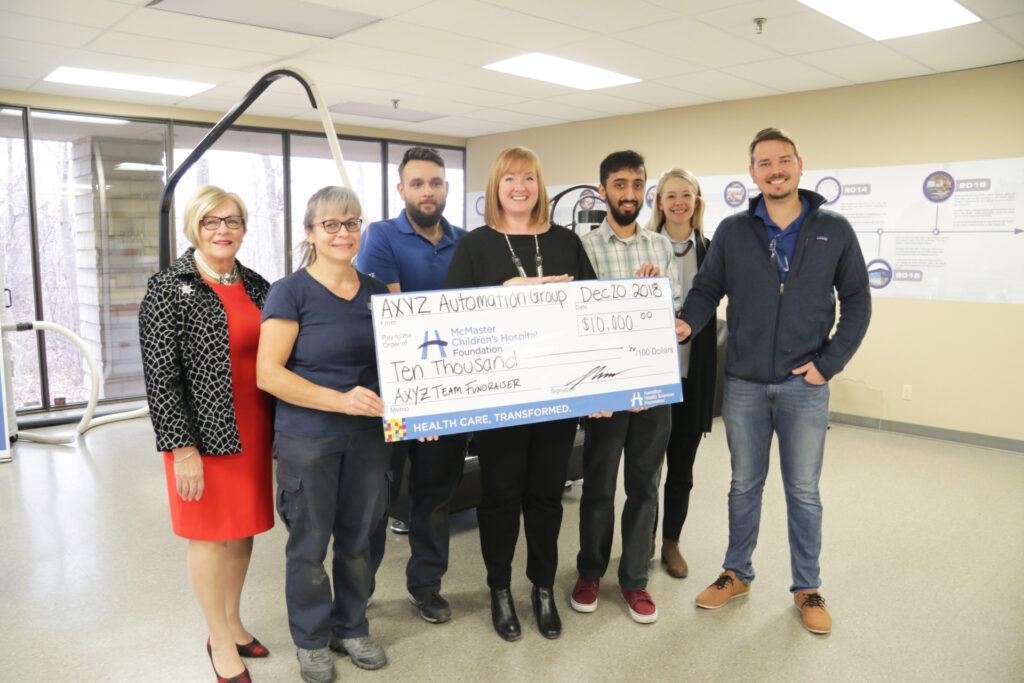 L to R: Dorothy Pidsadny, Elizabeth Kolodziej-Rogala, Nathan Rimay, Sherri Bocchini (VP, Development, McMaster Children's Hospital), Sam Siddique, Stephanie Hodgson (Development Coordinator, McMaster Children's Hospital), Luke Hansen-Macdonald
The McMaster's Children's Hospital Foundation is the 4th largest inpatient pediatric hospital in Canada, and the second largest provider of inpatient pediatric services in Ontario. When the foundation receives donations like the one from AXYZ, 100 percent of it is used to buy equipment to diagnose, treat and care for patients – from replacing the most basic necessities to investing in sophisticated new technologies.
The Battered Women's Shelter of Summit & Medina Counties is a member of the Ohio Domestic Violence Network, benefiting over 70 local domestic violence programs statewide. They adhere to the principles that all people have the right to an oppression and violence free life; fosters changes in our economic, social and political systems; and brings leadership, expertise and best practices to community programs.
Special Message of Thanks
Here's a video of Sherri Bocchini, VP of Development, Hamilton Health Sciences, expressing her heartfelt gratitude to AXYZ employees.
Mention in the Press
Did you catch us in the news recently? The Hamilton Spectator included the donation news in the December 28th edition of the paper, and the Burlington Post included the above photo on January 3.
Here's to another year of great prizes and giving back!