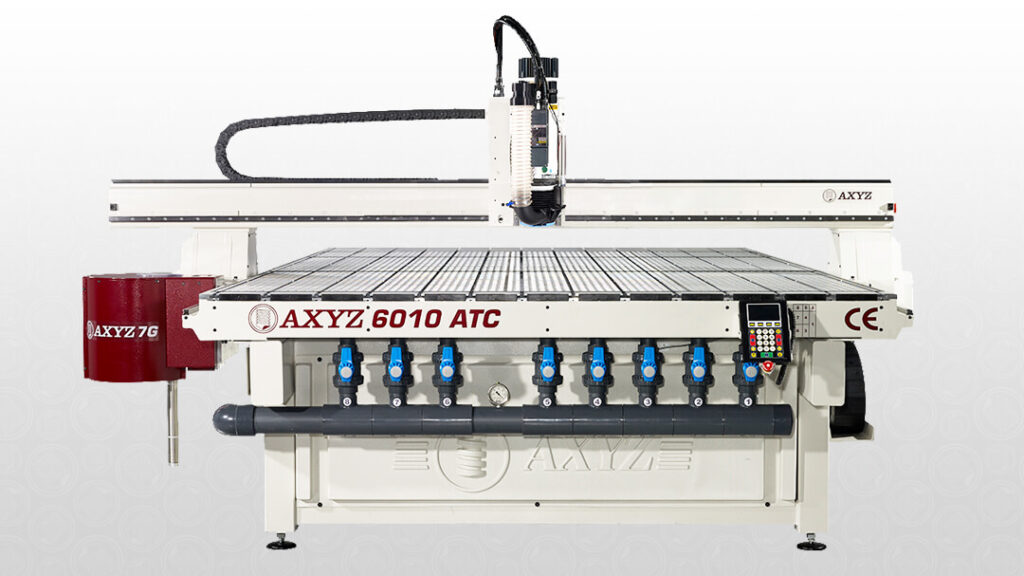 If you're looking for a router that cuts a variety of material, in a fast-paced, high production environment, without compromising on quality, then check out the AXYZ Series CNC Router. This is one of our most popular, highly configurable options for processing all types of woods, plastics and non-ferrous metals. Combine that with a robust frame that can be as long as you want, and up to 12 ft (3.6 m) wide, and you've got the only machine you'll ever need for all your cutting activities.
What makes the AXYZ Series unique?
This is the router that can do it all. From drilling holes using a pneumatic drill, to routing on Melamine using a high-speed spindle, to cutting foam using one of the knife options – no job is too small or too big for the AXYZ Series. Don't have enough floor space or working with restricted access? Not a problem! The AXYZ Series 2000 is a compact, full-sized machine that comes with a processing width of 28" (711mm), easily customizable to handle the widest range of CNC tooling/application options in the industry. The best feature of all? The twin carriage option that lets you copy cut two parts at the same time. With twin carriages installed on your machine, you're going to double your production capacity and increase turnaround on jobs, impacting the overall efficiency of business operations.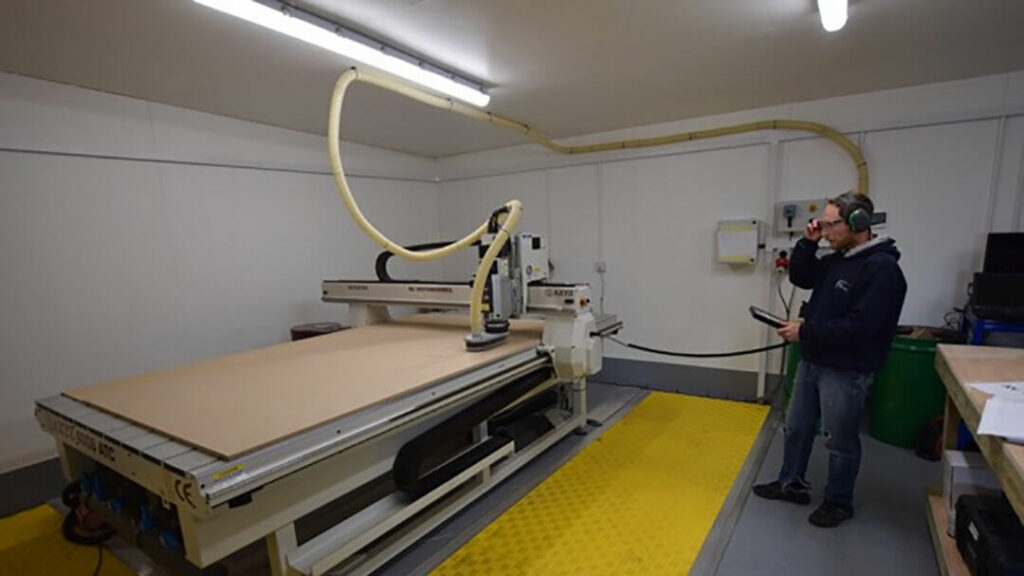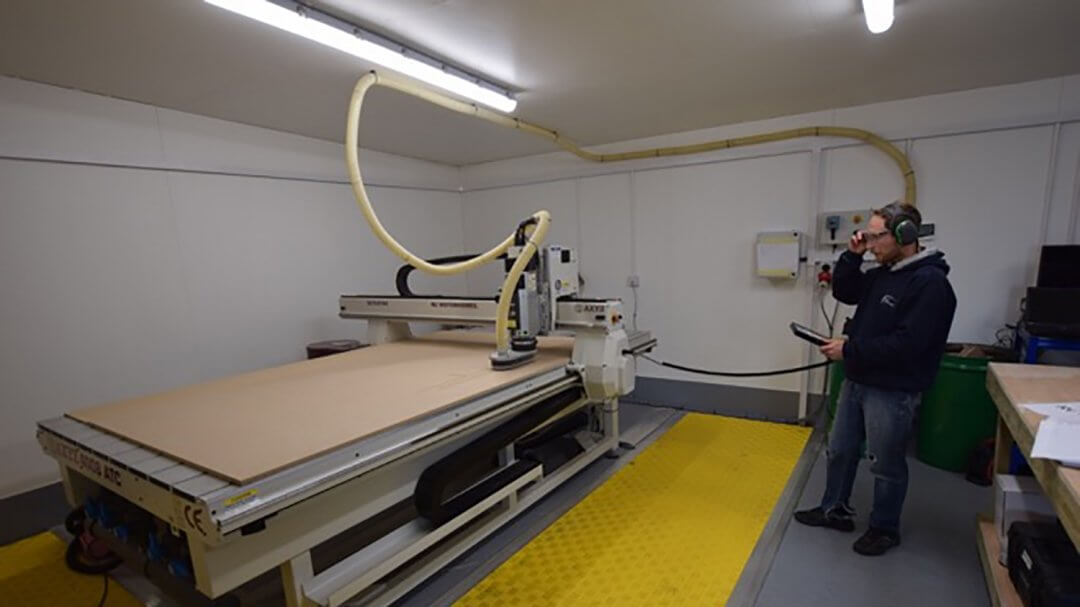 A Customer's Story:  AXYZ Router Boots Production at Motorhomes Specialist
Here's a story from a happy customer who bought an AXYZ Series 4008 a few years back. According to Richard Churchill, Director at RC Motorhomes, the AXYZ Series router "revolutionized its manufacturing capabilities". The result? Increases in production, short lead times and a superior quality end-product.
Need more info?
Fill out our online contact form and tell us exactly what you're looking for. A member of our Sales Team will be happy to discuss your requirements and find the best CNC Router for your business.
For CNC router tooling and accessories, visit CNCshop.com and take advantage of our latest promotion.