Quint Creative Signs: No Sign of Slowing Down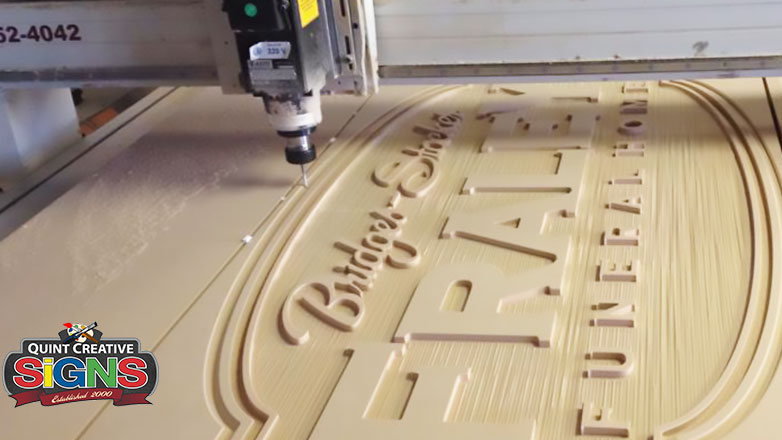 When we last wrote about Quint Creative Signs in 2013, the company was happy making signs that made them stand out from the competition. The company has catapulted to new levels of success since then. Featured in blogs and case studies in trade magazines across the world, Quint Creative Signs is now recognized as a leader in the sign making business. From decals, fleet graphics, custom signage, and more recently, 3D carved signs, the company is showing no sign of slowing down. And neither, for that matter, is the AXYZ Z7 CNC machine that they purchased back in 2010.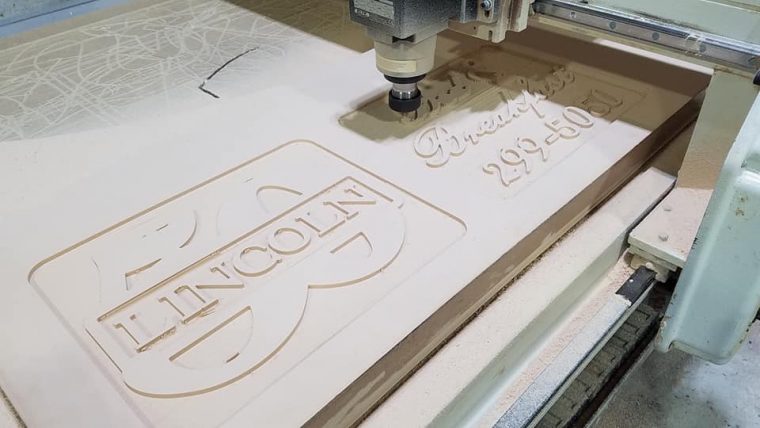 This didn't come easy, at first. There was a lot of trial and error early on in the process that helped them fine tune the process of producing 3D carved and painted signs, a niche market they've since mastered. The lessons they learned helped to build a solid understanding of how things worked. Like material tolerances, feeds/speeds and how to achieve a fine level of detail, for example.
"We really are not afraid to take on any 3D carved sign now since we feel we have the experience, the right CNC machine, software and process to do it,' explains Brian. "Adding the Z7 CNC machine has grown our business, and we continue to grow on a yearly basis.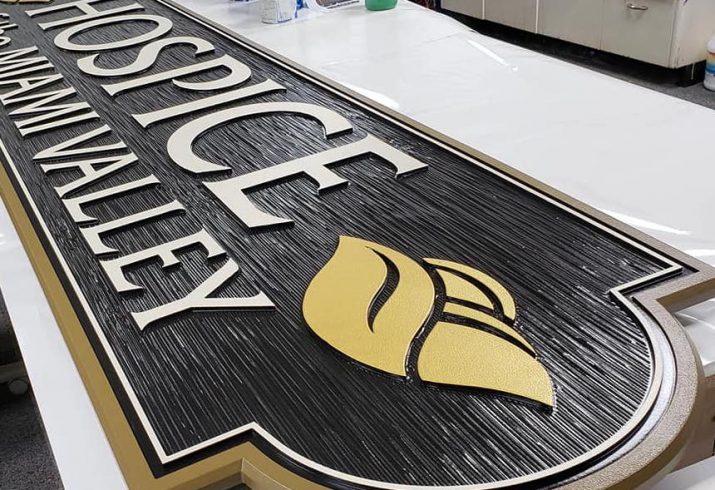 Why AXYZ?
When Brian first made the decision to invest in a CNC machine, he took the time to research various brands to see what was out there. He disqualified the entry level/hobby machines pretty quickly. Not wanting a machine with frames bolted together or wood table tops, he was looking for a welded frame and metal bed with the ability to have a vacuum table. Then Brian discovered AXYZ had a local sales office an hour away from his shop and made a visit. After watching a couple of routers in action, he found that the Z7 CNC machine met all his requirements easily. Other selling points included the software, Vectric Aspire, as well as the fact that most of the parts are available at AXYZ locations. Should the machine need to be serviced or require replacement parts, a local office significantly reduces the amount of production downtime.
Fast forward nine years later, and the joy Brian gets from making signs is stronger than ever.
"We have lots of fun making our signs and get very excited about having our work seen," exclaims Brian. "Knowing we inspire others is really an awesome feeling."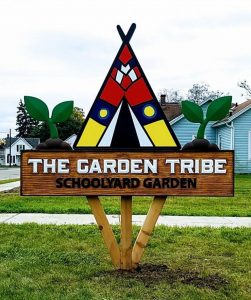 In the News:
Here's a great article on Brian that describes his process using precision board to make his popular Garden Tribe Sign (left). You can also read a case study from Vectric.com that details how Aspire software and Brian's CNC machine are key parts to his design and production workflow.
Feeling inspired?
If Brian's story triggers your interest in learning how AXYZ can help your sign-making business grow, contact us today. You can also see a variety of sign-making videos on our Application page.
For parts, accessories and options, check out CNCShop.com and take advantage of our latest promotion.
Get in touch
Join our team
Your perfect job is one click away. Take a look at our current opportunities here.