POP49 – Creating Eye Popping Displays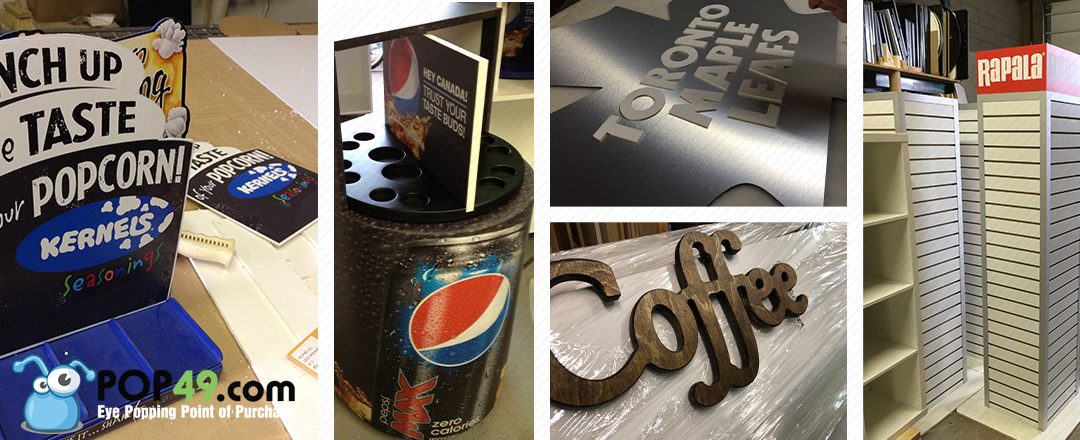 When Ricky Pacheco bought his first CNC router in 2010, his company POP49 went from designing and manufacturing experiential assets for marketing clients to becoming a leader in innovative POP displays across North America, Mexico, and Puerto Rico.
"I quickly realized it [the CNC router] to be the most versatile and useful tool in our collection of equipment," says Pacheco, Founder/Director. "Being able to design and manufacture on demand has opened up a huge amount of potential to invent and prototype ideas at high quality and speed."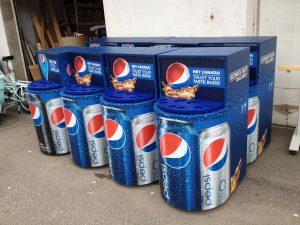 With a background in Marketing and Mechanics, Pacheco started his business in 1989, combining his marketing and mechanical experience to develop unique, high-quality products for successful business branding. Fabricating parts on his CNC router helped him expand his product line to a myriad of promotional products, working with materials like plywood, PVC and acrylic plastics, aluminum, as well as exotic woods and printed materials.
Pacheco is proud of his work, calling the level of repeatability and quality as superb. "Having jobs duplicated years after they were first created and having them be identical and perfect makes the client confident in our ability to sustain longer drawn out programs."
Along the way, Pacheco realized the importance of designing 3D products. Simultaneous 3-axis control is a standard feature on most CNC routers that allows you to cut complex and detailed 3D designs. This is an increasingly popular part of creating POP displays, sign making, mold making, and many other applications. "Designing in 3D is key," says Pacheco. "Being able to show a client what the end product will look like makes all the difference."

A POP49 technician installs lights on a display that was cut on a CNC machine. TOP RIGHT: The finished product.
As far as CNC tooling goes, Pacheco recommends a combination of different router bits. He often uses compression, downcut, upcut and straight flutes, relying on the material to dictate which router bit is best. For his POP displays, he prefers downcut and straight flutes. Although this means running the machine at a slower pace, he finds the end result to be a cleaner edge finish. He also recommends POP fabricators add an AXYZ Vision System to their inventory, a high-performance camera that's mounted on the head of the CNC machine. It quickly finds and recognizes conventional registration marks, adjusting the machine cutting path as necessary to achieve exact alignment with printed shapes.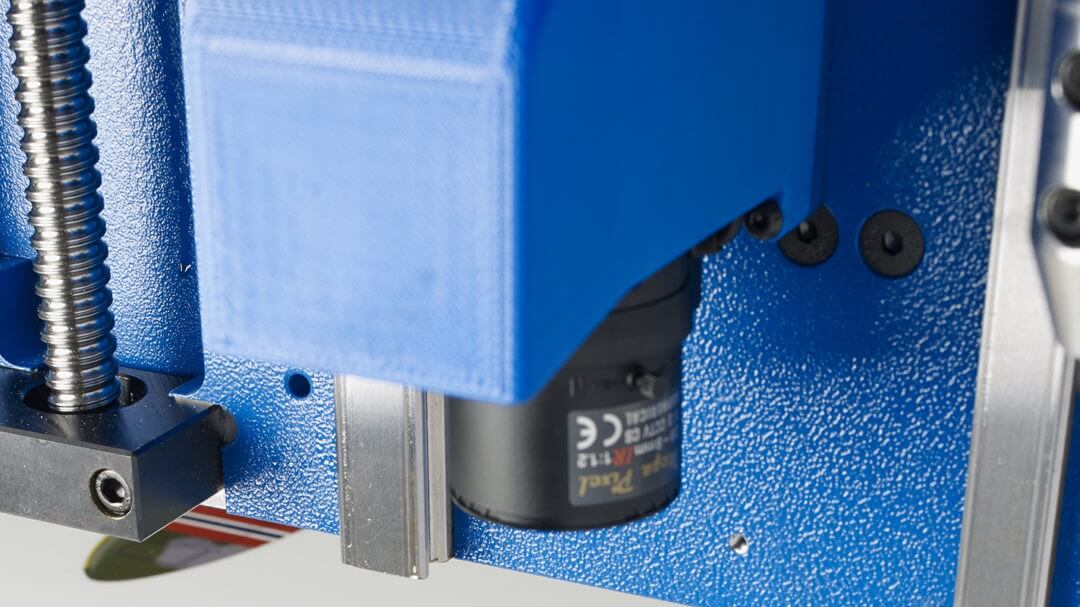 The AXYZ Vision System (AVS) is compatible with all cutting tools and suitable for a variety of CNC applications.
With all his CNC tools and accessories in place, Pacheco enjoys working with his clients to bring their ideas to life. "Seeing the look on a client's face when they see something we have created makes everything we do worth it."
Get in touch
Join our team
Your perfect job is one click away. Take a look at our current opportunities here.